The chart below comes to us from The Economist.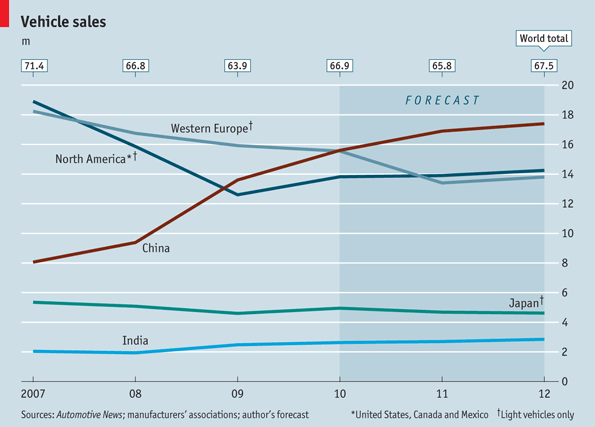 More cars will be sold in China than in any other country this coming year.
That said, the rate of growth is expected to relax a bit.  In the meantime, US car sales will show a slight uptick but nothing to write home about.  Other emerging economies will see substantial auto sales growth but the overall volumes will not be enough to move the needle globally.
Source: