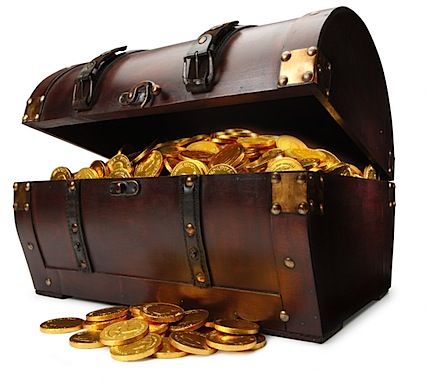 In this week's Barron's, we get the 2011 outlook from a bevy of Chief Investment Strategist-types.  It's worth noting that this group's blended 2010 outlook hit the bullseye for their S&P 500 target this year.
One little snatch of the 5-page story I found interesting was the rundown of corporate cash statistics from Merrill Lynch's David Bianco and Goldman Sachs's David Kostin.  They offer a nice counterbalance to the other 96 articles you will read this week telling us how broke everyone is.
Some bullets from their forecasts:
♣  Nonfinancial companies sitting on record cash stashes, which make up 7.4% of corporate assets, the highest figure in five decades
♣  Even after raising dividends to $30 a share in 2011 from $25 this year, and increasing expenditures by 10% to a projected $540 billion next year, S&P 500 companies will still be left with $480 billion in surplus free cash flow
♣  Buybacks to increase 25% to more than $340 billion in 2011
♣  Dividends to grow 11% to $270 billion
♣  Companies to plow $240 billion in cash into mergers
So yes, there is money around.  Just not in the coffers of state and local governments.  It's in the bank accounts of Coca-Cola and Apple and eBay.  Perhaps that isn't such a bad thing – I'd prefer to see them spend and hire and research and develop and invest than the Shelbyville Chamber of Commerce.
Source: