The Vix is like a ketchup bottle – just when you think it has nothing left, it's time for The Squeeze.
Look who woke up at the end of trading this afternoon…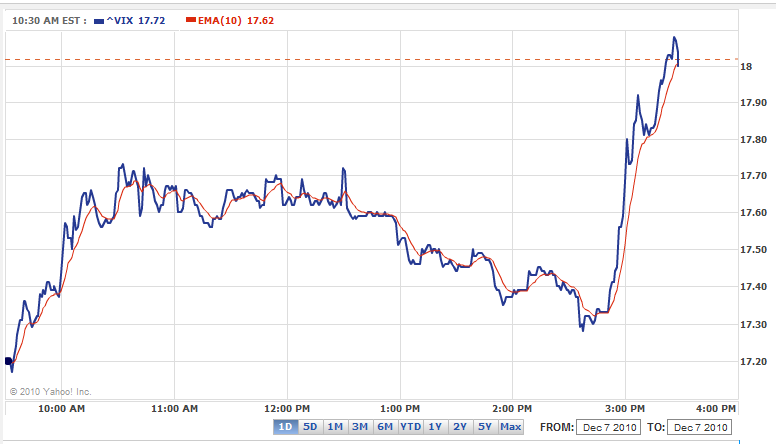 It got a bit too easy in Stockland.  Sometimes the Vix can be your wake-up call when that happens.