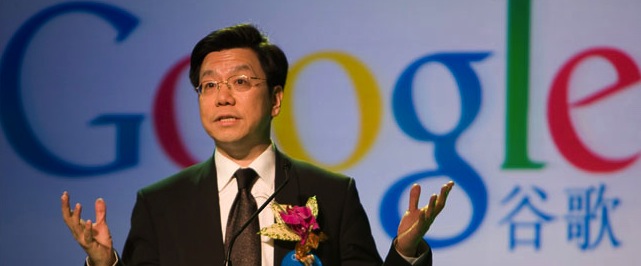 I had not heard his name before today, but apparently, Kai-Fu Lee is the Man when it comes to tech in China…
From the LA Times:
Few Chinese executives have the technology cred of Lee, 48, who was tapped by Bill Gates to lead Microsoft's operations in China, was personally wooed away by Google's Larry Page and Sergey Brin, and turned down an offer by Steve Jobs. His new venture, Innovation Works, a $115-million fund to back early-stage technology companies, is something of a laboratory to teach this nation of 1.2 billion people a course that could be best described as "Silicon Valley 101." His efforts tap into the ambitions of a rising economic giant to someday have its own world-dominating technology companies.

Illustrating the importance the country places on his efforts, the government subsidizes the rent of Innovation Works. And Lee's new headquarters was designed — free — by one of the designers of Beijing's National Stadium, also known as the Bird's Nest, constructed for the 2008 Olympics.
Lee is currently backing five tech ventures, four of which are mobile and based on Google's Android.  This while fighting off adoring fans who have actually kicked his door down to pitch him.
Source: