The biggest speech given this year had nothing to do with the November elections or even Tony Hayward's Mr. Bean-esque BP apology.  No other oration could compare in impact to Fed Chairman Benjamin Bernanke's Jackson Hole, WY address, the one where he opened the door to QE2.
Why was this the speech of the year?  Let's have a peek at asset prices ever since he told us he would seek to inflate them (understanding that not all correlation equals causation of course).  This graph from Thomson Reuters: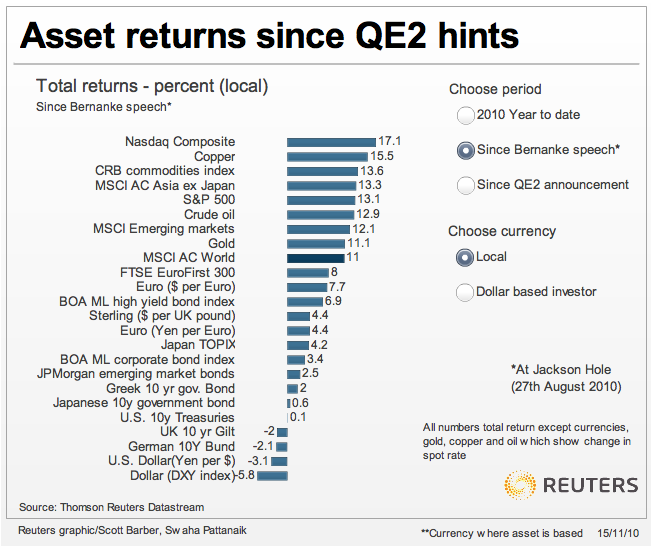 The graphic is interactive, you can head over to this link to see returns YTD and since the enactment of QE2 as well.
Fed fighters should tape this up on their bedroom wall next to the LeBron poster.