I tease my friend Joe Weisenthal and the Clusterstock crew here and there, but amidst a rolling explosion of overseas news this morning, he was the one web guy with the goods.  He had every twist and turn covered from China to Ireland.
Have a look at the screen capture below.  Note the time of each post..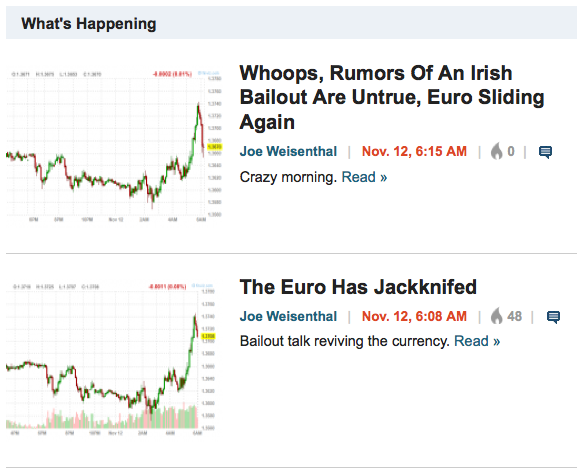 I don't have a Bloomberg terminal next to my bed, but I do sleep with my Macbook, so when I open my eyes at 5:30 in the morning, I'm on the web at 5:31.
And only The Weez is blogging.  All of it.  And as much as I like Nicole Lapin's pre-dawn Finance for Vampires hour on CNBC, I need my interwebs.
Nice work, Joe.