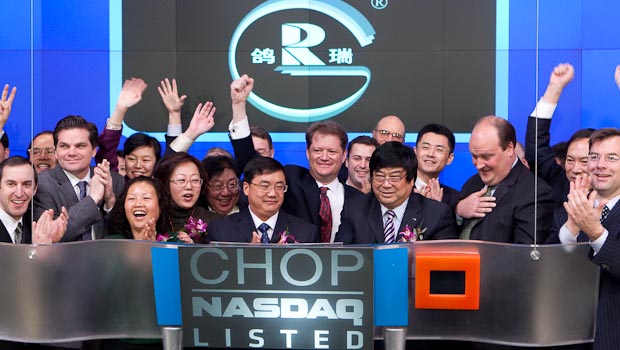 Before I begin with today's lesson on bringing a Chinese IPO to market, please digest the following stats culled from Dealogic via MarketWatch:
There are 16 Chinese companies in the IPO on deck circle right now
They expect to raise  $590 million in the US market over the next 6 months
This is on top of the 19 Chinese companies that have already come public here since the beginning of the year
Chinese IPOs here  have raised a combined $1.78 billion since January 2010
Chinese companies secured $685 million in September alone
Want in on that action?  Here's a quick list of Do's and Don'ts.
Do: Be sure to include the word "China" somewhere in the name of the company.  Just like every single American company is called America something or other, right?
Don't:  Ignore the importance of having China in the company's name.  As an alternative because so many of these names are being taken, you may use the name of a Chinese region or province.  Just make sure it sounds nice and Chinesey for your new shareholders in Plano, Texas.
Do: Secure bell-ringing on either the NYSE or the NASDAQ.  It is essential to get the ticker symbol out there or else none of the ETF makers and daytraders will know how to find you!
Don't: Talk too much about the fact that even though you are China Pool Cleaning Company, there aren't many pools in China.
Do:  Introduce your CEO or Chairman as the ____ of China.  The Warren Buffett of China is cool, the Bill Gates of China, the J-Woww of China…you get the idea.
Don't: Hire US auditors until after the public offering.  That Sarbanes Oxley nonsense will only slow down the works.
This list is an excellent starting point.  Be sure to do a PIPE offering to influential hedge funds prior to shopping for bankers.  The hedgies' involvement in your stock and their desire for an exit will make things go much quicker, getting you to that opening bell ceremony that will set you for life.
Good luck!