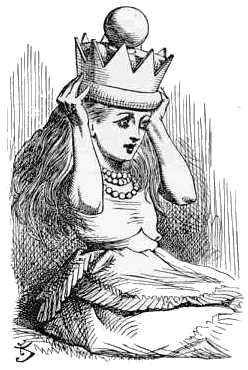 The most well-rounded traders and investors have played both sides of the market and can get themselves into the mindset of those on the other side of their trade at will.  In this takeover-laden environment, it is helpful to understand how the psychology of the short-seller is affected.
My trades over the years have been probably somewhere between 15 and 20 to 1 long vs short but this has more to do with the demands and strictures of my profession than with my biases (for retail clients, it is usually better to be in cash when bearish as opposed to actively shorting).  Let's take the flip-side of a celebratory event for most investors – the surprise takeover bid – and glance at it Through the Looking Glass.
Alice saw skewed versions of her own reality when peering into Wonderland but she was able to gain insight and perspective as a result.  We can do the same here.
From the perspective of a short-seller, the takeover bid is the equivalent of an accounting fraud announcement to a long investor.  In both cases, a huge and often irrevocable move in share price will take place almost immediately.
When a buyout is announced, buy stop limits (think stop losses for shorts) become completely useless as there will typically be a halt followed by a gap higher, nowhere near the limit order's price.  The same happens to longs on news of an investigation or inconsistency in a company's accounting.  Trading in the stock is halted and then resumes at substantially lower prices, thus invalidating stop limits and turning open stop loss orders into poisonous market orders ready to be executed at disastrous lows.
This is important to understand because, just as shock confessions turned the market into a deadly gauntlet for longs to run during the heat of the credit crisis, shorts now feel the same way in this "target-rich environment" for deals.  There are M&A announcements and rumors everywhere in this tape and short-sellers are treading on improvised explosive devices with every step.
Can't short tech with voracious giants like Hewlett-Packard ($HPQ), Oracle ($ORCL) and Cisco ($CSCO) on the prowl, their pockets bulging with cash.
Can't short the miners or materials names either regardless of their runs, too much consolidation and hints thereof to sleep at night.  The global ambitions of BHP ($BHP) and Vale ($VALE) haunt the material bears' dreams.
Can't even short the ne'er-do-wells like Yahoo! ($YHOO) or AIG ($AIG) as they have subsidiaries and stakes in properties that are among the most coveted in the world.
The banks, particularly Bank of America ($BAC) and JPMorgan ($JPM), now have a brand new crop of shorts in them, but these shorts better hope that Foreclosuregate snowballs.  If it blows over, they could be facing a "crowded cover" on the way out.
Waking up to hear about a takeover bid for an investment short position is a stock bear's worst nightmare.  The market has begun to feel like a minefield for this cadre as deal after deal is announced and rumors percolate every day.
To get into the shorts' mindset right now, just imagine being long an Enron or a Worldcom every week!  Another day, another deal – this atmosphere can make the most dogged and determined short-sellers want to throw away their thesis on even the dodgiest stocks.