Even the tightest correlation can't touch a secular beastmaster like Google ($GOOG).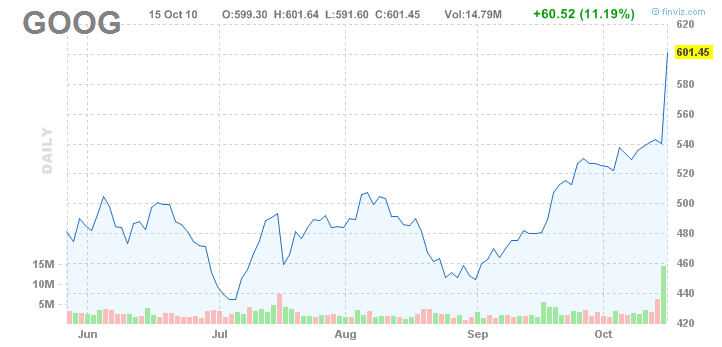 This is a company that owns search, owns web advertising, owns mail, is building a friggin' wind turbine energy plant off the Atlantic coast for billions of dollars, is offering Apple its first real challenge in a decade with its Droid mobile operating system, has archived the Library of Congress, has driven down every street on earth with a camera rolling and is inventing cars that actually drive themselves.  As a hobby.
The stock went up 60 points yesterday and added $20 billion to its market cap after formally announcing their supremacy on a conference call; the S&P 500 was flat.
There are winners out there but shhh, don't tell any of those wimpering hedge fund managers who are being carried out of this market feet first.