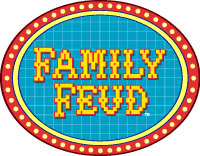 How mack was Richard Dawson in the 70's?  Just straight up hitting on the wives and daughters of every grinning idiot contestant who ever set foot on that set.  Amazing!
Anyway, let's play The Feud!
Put 15 seconds on the clock please…
"Name something the market is absolutely certain of."
* Gridlock in Congress this November
Survey says?  Bing!  And moreover, the market is convinced that this will be a big help, or at least it will cool off the deficit debate.
* Zero Percent Interest Rates Forever
Survey says?  Bing!  Unemployment keeps the Fed at bay for the foreseeable future, says the consensus.  How many of them are watching the CRB index?  Here come the raw costs again, Papichulo!
* The Recovery Will Be the Weakest on Record
Survey says?  Bing Bing Bing!  Even the bulls have accepted the conventional wisdom that the recovery will remain "shallow", "tepid", "lackluster", "unconvincing" etc.  I can't find anyone talking about 2% GDP or greater – it is simply an impossibility amongst the chattering classes. 
* Taxes Are About to Explode
Survey says?  Bing!  It has now become a fait accompli that taxes are set to race higher across the board, at both Federal and State levels.  Not just income taxes, property and sales taxes have nowhere to go but higher as municipalities scramble to close budget gaps and meet their commitments.
* Every Stock Rally Must End Badly
Survey Says?  Bing!  The benefit of the doubt has been run over by a Mack truck and left to die in a ditch.  Nobody is looking for any kind of longer-term expansion.  Market players have come to agree en masse that each bull move is but a ripple in the larger bear cycle that needs another 5 years or so to play out.  Investors – even long-term ones – still haven't taken their eyes off the exits.  This explains the proliferation of asset allocation strategies and the retail popularity of options hedging.
Thanks for playing, we'll see you again tomorrow!  Mwwwaaaaa!