The hatred that Americans feel toward their Congress right now is is so tangible it probably shows up on Google Earth.  In terms of approval ratings, they may as well stop measuring.  But since Gallup and USA Today already measured anyway, here you go:
First, the overall trend for Congress…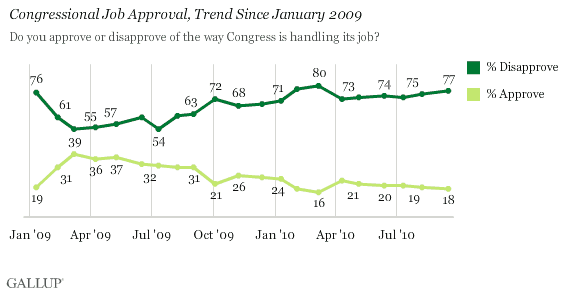 Here's Congress versus Obama (who is no America's Sweetheart himself lately)…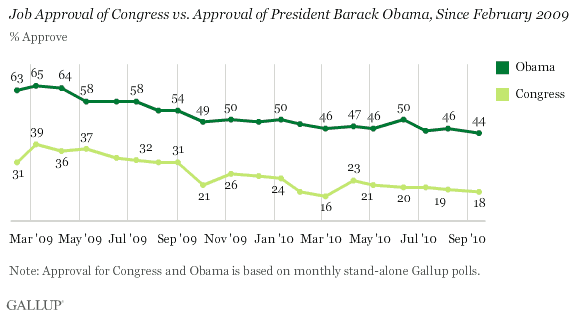 And lastly, here's Congressional hatred by party…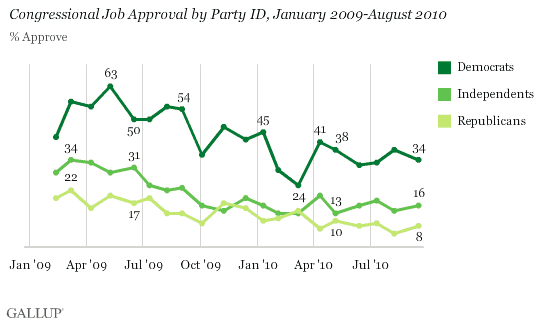 Lookin' good, fellas.  Keep up the excellent Congressing.
Source: