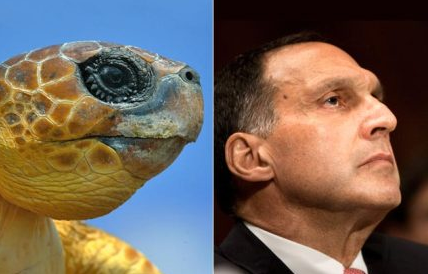 There is plenty of "bad" about the age of internet journalism, but here's a bit of good – every once in a while, because so much content is being created and not all of it is being vetted, something truly cool and subversive slips through the cracks in the mainstream media.  Bruce Watson's Wall Street Reptiles piece at AOL's Daily Finance is one such example.
Watson takes the whole "kill or be killed" and "you gotta be coldblooded on The Street" thing to its logical conclusion – he gives us a hilarious slideshow of disgraced Wall Street execs and the reptiles they resemble.
John Thain as a king cobra, anyone?
Nice work Bruce and congrats on slipping this one through.
Source: