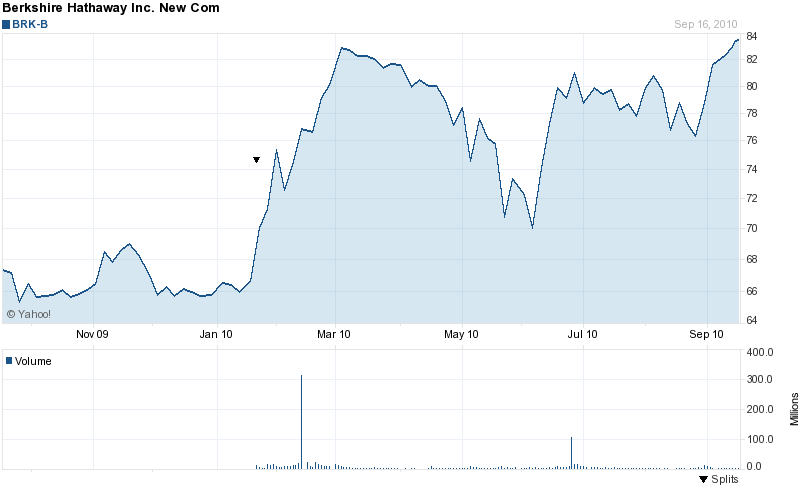 As I look back on the past year or so, I'd say that my favorite trade I've done has been the scooping up of the Baby Berkshires (Berkshire Hathaway Class B – $BRKB) just before the company's first-ever stock split.
Buffett hates stock splits, but to facilitate his purchase of railroad Burlington Northern, shares needed to be made avaliable and this was literally a once in a lifetime opportunity.  As expected, the stock exploded upon splitting as investors were able to buy the company in the 60's and 70's per share for the first time in decades.
The trade was a layup, every client I brought it to did something, many without even letting me finish my sentence.  They heard the words 'Berkshire' and 'Split' and it was the ultimate no-brainer.
And now we have a new 52 week high.  Congrats to all who got in.