So what am I supposed to do here, put up another friggin' post about quantitative easing?  Or the half million jobless claims each week?  Or bonds?  Or China?
The market is as lethargic as Kirstie Alley after being locked inside The Cheesecake Factory overnight.  And the newsflow is too. 
So here's some stuff to do in the meanwhile:
This site let's you turn any website into a horrific looking Geocities page circa 1998.  Try it with your blog or my blog or NewYorkTimes.com.  Just put the URL into the white box, this will easily kill an hour of your day:
http://wonder-tonic.com/geocitiesizer/
Also, I came across this picture of a cheetah ripping a duck out of the air.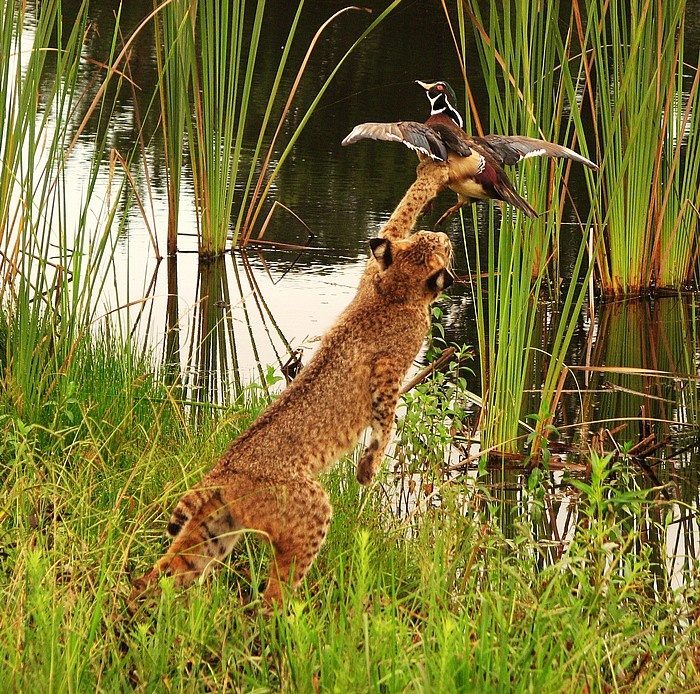 Yeah, I don't know.
Anyone have the new Arcade Fire album?  Love the band but was underwhelmed by Neon Bible.  Convince me to go buy it, somebody.
Awright, you guys.  Let's see how this suckfest closes, Dow down 25 as of this post.  I'm gonna go get a Twix bar and a diet ginger ale.