Let me tell you something, Cabrón…they're coming for that long bond.  Oh yes, they may let it double-top at the 2008 Lehman crash highs (120ish), but oh my gosh are they coming.
And it's Knives Out when they do.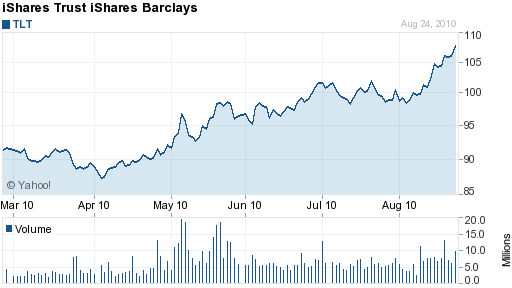 Because the post-Lehman crash period was maximum fear and the spike to 120 was the manifestation of that.  What we're looking at now is different, it is a moment that is more about apathy than fear.
That 20% bulls to 50% bears sentiment number in the AAII survey this week was built up to steadily.  The drumbeat that helped sentiment get to this point has been an even-keeled rhythmic apathy and the dawning mass recognition of the futility of it all.  One lost decade down, a third of the way or so into another even lost-er decade – "Screw it," says your neighbor, "sell all my stocks and just buy me some bonds until this blows over."
And guess what…his neighbor on the other side of him said the same thing, and so did his dentist and his brother-in-law and the dentist's brother-in-law, too.
And this is what you think will continue indefinitely?  It never does.
My pal Ex-Wirehouse nails it best:  "You only need $16 million in the 10-Year to retire on $100,000 a year."  Laughable, and moreover, unsustainable.
So yes, they're coming for that TLT booty, even if they come in slow-motion and take their time in getting here.  Treasury bonds should not be expected to collapse like stocks, but in the context of what most holders think they're doing with them (sidelines?), it may end up feeling exactly like a collapse when the unwind begins.