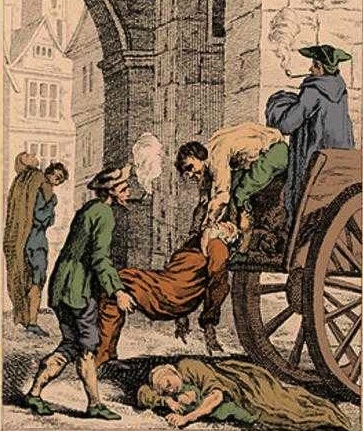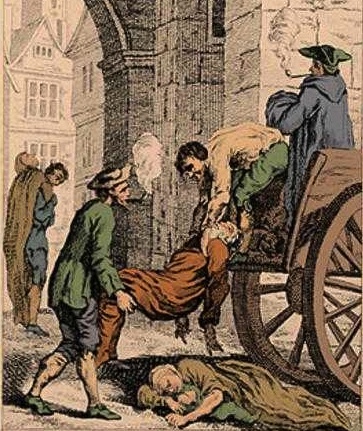 A slightly better than expected reading on weekly Jobless Claims has the market feeling bouncy this morning.  We also just got AAII sentiment numbers that are as negative as you get (20% bulls, 49% bears!).
Combine these two data points and a Dow that just barely managed to keep itself above the 10,000 level yesterday and you have the recipe for a nice bounce.
I'm planning to use it.  I'm planning on bringing out my dead for the cart man to carry away.
Sunlight is the greatest disinfectant known to man, so with this morning's early rays of sunshine I will cleanse the house that is my long book.  I'll be scouring my portfolios searching for the stocks that have become corpses during the correction's long night.
This is not because I don't believe that the bounce could be sustainable (I'm willing to give it the benefit of the doubt for now).  Rather, my expulsion of these stock market casualties has more to do with my desire for liquidity and my wish to be rid of that awful stench of death.
When the cart comes by, I'll be heaping it with the bodies of a few nat gas stories that are going nowhere, a huge retailer that seems to have no bottom and a financial name or two.
I don't give specific financial advice here on this site, but it certainly wouldn't hurt to use this opportunity to accept some of the mistakes of the summer and prepare your portfolio for the fall.
Bring out your dead.