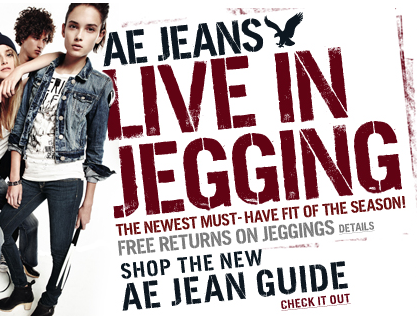 This is totally hilarious.  I did a piece in November of 2009 talking about my observation that the worse the economy gets, the tighter the jeans get and it turns out that I was more on the money than I thought.
The hottest must-have items for teen girls this fall are Jeggings (jeans that are so skinny that they are basically leggings).
Anyway, here's my original visionary post on the connection between economic weakness and denim tightness:
Bad Economy = Tight and Tapered Jeans
originally published 11/22/2009
This is just a random fashion observation I've made recently concerning the tightness of jeans in relation to the overall condition of the economy.
Maybe Alyx from LOLFed will point out where I'm wrong (she knows this stuff), but here's what I've seen:
Lates 70's to Early 80's
The first era of tight and tapered blue jeans I can remember was the late 70's and early 80's.  This was a time of major inflation battles as well as a nasty environment for unemployment.  It was also a time of tight jeans.
Picture Joey Ramone or the cast of Family Ties, ankles of their jeans tight enough to be cutting off the circulation.  Other examples would be the rise of Jordache Jeans during that era (supertight) as well as the silhouette of the Levi's 501 jeans back then (they've since been updated).
1990 to 1992
Following the 1982 peak in unemployment, things went along pretty smoothly until 1987, a year in which the stock market famously crashed.  The economy was not terrible, however, until we got into the savings and loan crisis which was at its worst in the 1990-1991 time frame.  Incidentally, this coincided with the rise of the uber-tapered Z Cavaricci pant, an item of clothing so hideous, it almost defies description, but I will try.
Z Cavariccis took over many regions of the country in the early 90's and had a cut similar to the genie trousers made famous by MC Hammer.  They were high-waisted, featured the brand's name on the fly (I'm serious), ultra-baggy throughout the thigh and most importantly, they tapered at a mind-bogglingly extreme angle to the ankle.  As if this weren't enough, as I recall, they were meant to be rolled even tighter at the bottoms.  Your legs looked like two ice cream cones standing next to each other if you pulled this off satisfactorily.  Thankfully, Grunge came along to wipe these things off the map.
In addition to MC Hammer, this tapered jean look could also be seen on Vanilla Ice, the New Kids On The Block and every cheeseball I went to junior high school with.
2001 to 2002
The recession of 2001-2002 seemed to be primarily a corporate one, and in my opinion, unemployment never really got carried away enough to have had a big impact on fashion.  Wide-legged or bootcut jeans continued to sell, and nothing memorably tapered or tight made its way into the stores.  I'm referring to this slowdown as the exception that proves the rule.  Because it's my site and that's how I get down.
2008 – ?
This latest recession (that we're still enjoying) has been the scene of an explosion in tight jeans and other pants.  Go to a mall in a somewhat cosmopolitan area, you will not see a single female under the age of 35 not wearing the semmingly government-issued uniform of tight leggings punctuated by giant boots.  This does not bother me, but here's what does…ostensibly straight males wearing the skinniest, tightest jeans ever manufactured on earth.
More often that not, these ultra-tight jeans can be seen sagging below the knee, possibly hanging from a white leather belt.  What's even more notable is that this style has been picked up in the Hip Hop world, previously the Ground Zero for baggy everything for decades.  The fact that this trend, which originated with the Williamsburg hipster crowd, hit the mainstream in 2008, exactly as the credit crisis began to work its destructive magic on the economy, is too coincidental to be coincidence.
We're seeing this look on the emo kids (unsurprising) as well as rappers Lil Wayne, Kanye West and Lupe Fisaco.  Tupac and Biggie are rolling in their graves.
I'm hoping the economy improves in 2010 for many reasons, including the belief that the skinny jean trend will fade away like a bad dream once our adolescent males have something better to do than sit around dreaming of ways they can look like chicks.
Until then, just like during the lean years between 1979-1982 and 1990 to 1992, we may be in for a bit more of the latest skinny jean era.  Avert your eyes.
Read Also:
Fashion Meets Finance: Gold is THE Trend (TRB)
Return of the Flannel Shirt: Recession Kids Get Their Grunge On (TRB)