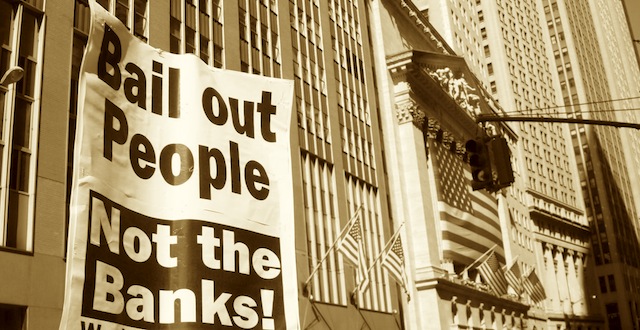 The statistical recovery we've all been told exists sure feels like a recession for most people who are not C-level execs at publicly-traded financial institutions.  In fact, the jobless situation hasn't hit Americans this hard since the 1930's.
During that decade's economic malaise, the people cheered for King Kong as he swatted away airplanes on the movie screens; they saw him as a surrogate for the little guy fighting against the world.  They celebrated sports heroes like James Braddock, Seabiscuit, Joe DiMaggio and Jesse Owens and lifted them to mythic status.  Even gangsters and bank robbers like John Dillinger, Al Capone and Pretty Boy Floyd found the adulation of the masses as they battled a system that itself was seen to be oppressive to everyday people.
The Great Recession, which began sometime in 2007 and has not necessarily ended for most of us, is now producing its own pantheon of folk heroes.  Some of these individuals are being elevated for their good works and impressive feats during tough times, others are simply sticking it to the man and inspiring those who wish they had the guts to do just that.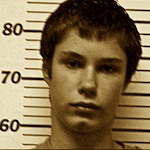 I suppose we should begin with The Barefoot Bandit, a total throwback to Depression-era rogues like Bonnie and Clyde and Babyface Nelson.  Born Colton Harris-Moore, he is the 19-year-old burglar from rural Washington State who led the Feds on a nationwide (and eventually international) manhunt for over a year.  He earned his 1930's-ready nickname by leaving actual bare footprints at one of his crime scenes as he committed more than 100 thefts from his home state to Illinois.  Born into a life of abuse and neglect, the teenage Barefoot Bandit earned new fans amongst the populace of the Pacific Northwest with every motorcycle, car, speedboat and airplane he managed to steal.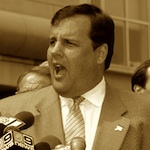 As debates over deficits have raged across the land, Governor Chris Christie has become the poster child for the new political austerity movement.  Christie rode into public office on the back of a promise to cut every wasteful government expenditure he could.  And much to the delight of his new constituents in New Jersey, he is the rare politician that gets elected and then actually does what he said he'd do.  Barely a month into his term as Governor, which began in January 2010, Christie signed Executive Order No. 14 declaring NJ to be in a state of fiscal emergency ($2.2 billion budget deficit for 2010).  He froze all spending across several departments and unveiled annual budget cuts of over $475 million.  While almost no area of the state will be spared from Christie's cost-cutting agenda, the people are getting exactly what they voted for – a man with a broom.  Christie's strong support for a 2.5% cap on property taxes has made him a hero to homeowners up and down the state.
And there are others…folk heroes of this era that have grabbed our imaginations and attention as we've trudged through each day waiting for the turn: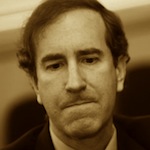 Harry Markopolos earned the national spotlight as the lone whistleblower who doggedly pursued Bernie Madoff and tried with all his might to get the attention of, well, anyone.  His frustration in trying to stop the largest fraud in financial history became a symbol of how unhinged and compromised our markets had become.  Markopolos sniffed out the fact that "the world's largest hedge fund is a ponzi scheme" in an era so defined by deregulation and capture that he was completely ignored by professional investigators.  His methods and courage will likely inspire the next wave of regulators as they seek to make up for lost time using mathematics and good old-fashioned skepticism.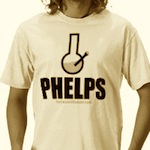 Olympic swimmer Michael Phelps is almost a perfect sports hero for our time.  Quite possibly an actual Mer-man who spends more time in water than on land, Phelps couldn't wait to bring home all those record-shattering gold medals so that he could be photographed doing drugs and consorting with porn stars in Vegas at the first possible opportunity.
Speaking of sports, you have probably already forgotten the names Nicolas Mahut and John Isner, but their feat of carrying on the longest pro tennis match in history will likely last forever.  The two previously-unknown competitors played an 11 hour and 5 minute match of 183 games which stretched into a second day this summer at Wimbledon.  It was a duration of playing time that doubled the previous record and sports fans were glued to every serve, every volley.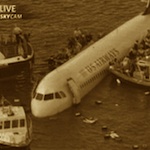 Of course, we should mention airline pilot Chelsey Burnett Sullenberger, whose incredible competence under pressure stood in stark contrast to a crumbling society as he saved the lives of 155 people in January of 2009.  It was a freezing cold, steel-gray day in New York when "Sully" successfully landed a US Airways flight in the Hudson River after having one of his plane's engines destroyed in the vicinity of densely-populated Manhattan.  Having been referred to by NYC Mayor Michael Bloomberg as "Captain Cool", Sully had this to say about how he pulled the water landing off:  "One way of looking at this might be that for 42 years, I've been making small, regular deposits in this bank of experience: education and training. And on January 15 the balance was sufficient so that I could make a very large withdrawal."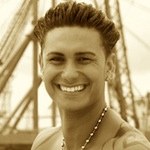 Lastly, how could we leave out the cast of MTV's smash-hit show Jersey Shore?  Nothing has taken our collective mind off the endless economic and political suckitude like this lovable crew of Bronze Age cave people – pierced and tattooed and unsophisticated and fake-tanned – but all heart.  When one reads in the paper about how cast member DJ Paully D is now pulling in $80,000 per DJ gig thanks to his newfound fame, one does not begrudge him a penny of it…we are rooting for him.  The Jersey Shore kids are regular guys and gals who hit it big just by being themselves – and during this our Great Recession, that makes them the perfect folk heroes in an otherwise bleak day and age for ordinary people.