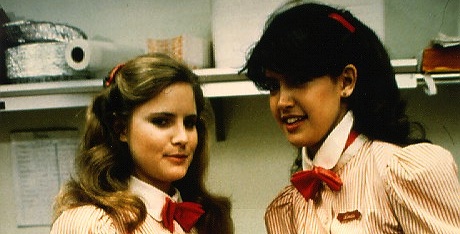 The despondency in the press about teen and young adult unemployment is completely justified, with the number at 19.6% as of April 2010 – more than double the national average.  To put the situation in teenager parlance, it sucks.
In fact, the last time maintaining steady employment was this difficult for the mall set, it was 1982.  Out of that morass, we were given the gift of Fast Times at Ridgemont High, a socioeconomic study in the guise of a teen sex comedy that is more apropos to teens now than it has been at any time since its initial release.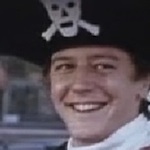 The unemployment rate for workers aged 16 to 24 peaked at the end of 1982 at around 19%.  As of this post, this is identical to the rate our young adults are currently "enjoying" according to the BLS May Household Survey.
They may have swapped their Orange Julius cups for Jamba Juice, they may favor those rubber Silly Banz bracelets over blazers covered in pins and buttons, but teens in 2010 are facing a mirror image of the jobs environment in 1982.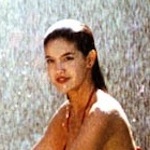 The characters played by Jennifer Jason Leigh, Phoebe Cates and Judge Reinhold in Fast Times were memorably toiling away in the food service industry, still one of the last bastions of job opportunity for today's teens.  Unfortunately, Reinhold and Leigh's analogs in our day and age would be experiencing even more difficulty in finding a pizza joint or a pirate-themed seafood shack at which to sling entrees.  This is due to an influx in immigrant labor over the last three decades and an epidemic of higher-skilled, older workers who've been forced to take low paying jobs just to survive.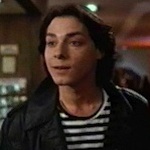 Mike Damone, the ticket-scalping hustler with a stamina problem, would not exactly be thriving in 2010 either.  The internet has disintermediated the concert ticket game for good as fans can now swap and shop on sites like StubHub and Ticketfly rather than deal with sleaze like Damone…or Ticketmaster.
One bright spot, even in the depths of this recession, has been the movie business, as films like the Twilight Saga, Avatar and a half-dozen or so IMAX releases have ignited box office numbers.  This trend would bode well for the modern day Mark Ratner character, provided he could hold his usher job against the competition.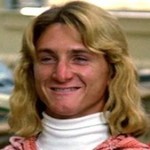 In truth, only Sean Penn's Jeff Spicoli, would be having much fun nowadays.  Never much concerned with his future anyhow, he'd probably be content to simply ride the wave of disenfranchisement until something worthwhile came along.  As his nemesis, history teacher Mr. Hand, would probably assure him, the job market will come back someday, just as it always has in the past.
I'll let Spicoli's exchange with Reinhold's character sum it up for us…
Brad Hamilton: Why don't you get a job Spicoli?
Jeff Spicoli: What for?
Brad Hamilton: You need money.
Jeff Spicoli: All I need are some tasty waves, a cool buzz, and I'm fine.
Let's hope so, Jeff.