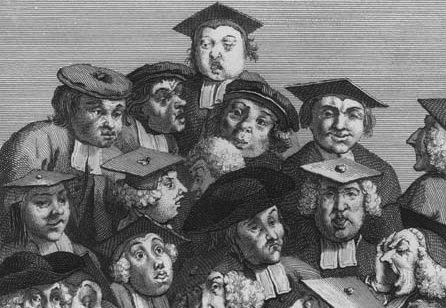 There are no winners and no losers in 2010, everybody gets to be right so far.
The data and the various ways of interpreting it have produced a muddling the likes of which I don't believe I've seen before – you almost can't even keep score!
Even the hedge funds don't know which way to lean or how they should be trading, according to a heavily-circulated Bloomberg story this week.
I find the ability of virtually everyone to claim (temporary) victory this year to be extraordinary.  Consider the following:
* Stock market bulls are right because we're still in the same bull market we've been in since March 2009 – on paper – even despite the technical damage done this summer.
* The bears are also right, we're down year-to-date in virtually everything except Gold, Silver, Treasuries and the Yen; less than a third of stocks now trade above their 50-day moving averages.
* Those in favor of more stimulus can point to a slowing of the nascent expansion for proof of its necessity.
* Meanwhile those concerned with deficits still have mind-blowing stats in the trillions to cite each time they state their case for a tightening up.
* And what of the explosion in the monetary base around the world, surely that portends an inflationary hellstorm right around the corner?  Surely those betting this way must be right…
* And yet, there is absolutely no evidence of inflation anywhere, from housing to energy to agricultural commodities to any other goods and services (save healthcare costs which only go in one direction).  Surely those betting on deflation must also be right.
Nobody is wrong when all of the evidence remains inconclusive.  I recognize that, logically speaking, "no one is wrong" does not automatically equate to "everyone is right", but so far, the muddied waters have afforded them all the opportunity to claim just that.
Listen closely to the newsletters and the talking heads – "You see!  I told you so!" on both sides of virtually every debate.  And in a perverse way, they can actually justify this claim of correctness because of all the mixed signals ricocheting around the discussion.
Only the future can serve as judge.  Ongoing recovery or double dip, inflation or deflation, the bull lives or the bears reassert themselves…
No answer yet, and while we wait, everyone gets to be right.