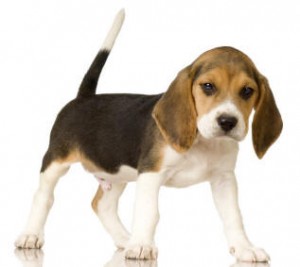 I try, whenever possible, to run far away from investments where the strategy hinges on a legal battle being won or lost.  I didn't learn my trade at Jacoby & Meyers and I have no law background whatsoever, so why incorporate that naïveté into my stock-picking process?
I gave these litigation-dependent stock stories a name – Legal Beagles.  They are essentially "doggy" stocks with the added miasma of patent office vagaries, courtroom drama and the endless appeals process.  And when presented with a Legal Beagle story, I've learned to say "no, thank you".
Over the years, I've been told incredible stories about companies that were "on the verge of winning in a landmark decision" or "about to turn over a prior ruling which will change everything".  Without having actually having quantified the potential losses involved had I gotten involved, I came to the conclusion that maybe these stocks could be trades, but never investments.
The legal disputes are never cut and dry, clean or simple.  In fact, the resolution always takes twice as long as expected by the hypesters and the catalysts almost never pan out the way they are supposed to.
Some examples of Legal Beagles I've come into contact with over the years include:
IDCC – holds the patents and intellectual property on a number of technologies, essentially a company that exists to fight it out in court in defense of this IP.  Win some, lose some.
QCOM – was a similar story to IDCC in the 90's but their CDMA rights were eventually vindicated and the company made the leap from the Beagle designation.
CIG – Star Scientific has been fighting over their less-harmful tobacco product since before the pyramids were built.  I remember hearing the story back when the ticker symbol was STSI and the Raging Bull message boards were in existence.
TIVO – the quintessential Legal Beagle of the moment.  They invented the DVR and then the set-top box and cable companies basically said "tough luck" and ripped them off.  Now they have suits and counter-suits with virtually every cable and satellite outfit you've ever heard of.  One cannot own Tivo stock without having passed the Bar Exam and at least 5 years of patent law experience under their belt.
There are others out there and you will surely come into contact with them (feel free to chime in with any I've missed below).
I do not give investment advice on this site, but I will tell you that before taking the plunge into a Legal Beagle stock, ask yourself if you truly want to spend the next 18 months of your life parsing legal briefs as part of your normal due diligence.  Didn't think so.