Yeah, I know the timeframe is subjective and that in Venezuela, stocks go where the army general with a tank pointed at the exchange says they go…but still.
My man Vince Fernando put this together and it's the same type of funny/sad that the first auditions of American Idol are each season.  Humiliating and real: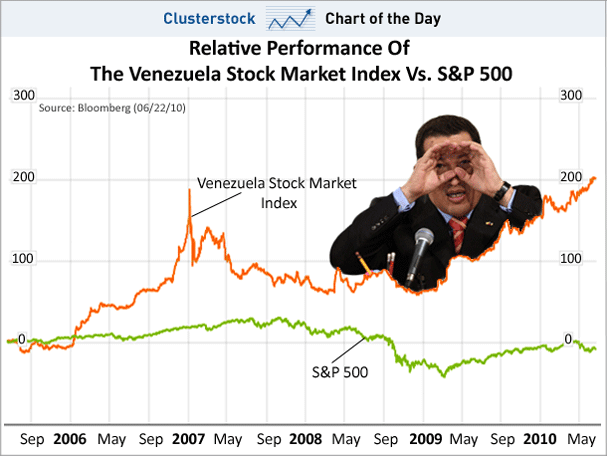 Nice work, Vince and Kamelia.  Made me laugh.
Source:
Chart of the Day: Hugo Chavez Defeats American Capitalism (Clusterstock)