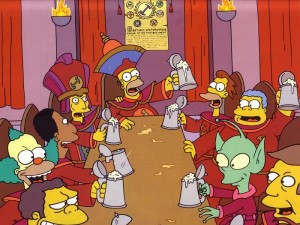 The annual gathering of the Illuminati takes place this week in Europe as the fate of 6 billion people is decided by the highly secretive Bilderberg Club. 
Who's going to be there?  You know the types – you got your Kissingers, the Rockefellers, the Wolfowitz's, the Volckers, the Lohans, etc.
No one knows what is actually discussed there, but one thing is for certain – they've got really poor taste in picking venues!  Last year, the secret get-together was held at a resort in Greece just as the train was slamming into the proverbial bridge embankment.  This year, the luminaries will be gathering in Spain.  Yes, that Spain – with the crippling debt that's starting to look more like Greece with each ratings downgrade.
Anyway, here's some linkage on the event.  Whatever.