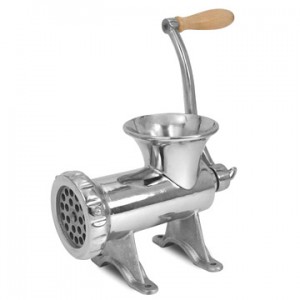 May 2010 was a meatgrinder for virtually anyone running money.
Now of course, if you are a CNBC regular guest, we are all well aware of the fact that you were 100% in cash (maybe even 100% short)…so this post won't apply to you, champs and champettes.
Bloomberg informs us that May of 2010 was the worst May for US markets since 1940, and that every category of hedge fund was down for the month…
Almost every strategy lost money in May, according to Hedge Fund Research Inc. in Chicago, as the Dow index of 30 big stocks sank 7.6 percent…Some of the best-known funds saw their gains for this year erased.
Even the guys on the Hedge Fund Manager Trading Cards were beaten up a bit, John Paulson's Advantage Fund lost 6.9% last month swinging it into a YTD loss of 3.3%.  Halvorsen (Viking Global) and Bacon (Moore Cap) were also pummeled last month, as were many other high profile managers.  (UPDATED: performance figures, which come from the Bloomberg article, were as of May 21 and were not indicative of the entire month.)
Hopefully, as the market changed tone in late April and early March, you raised some cash and locked in some gains.  Having done so would not have completely insulated you from one of the worst market months in recent memory, but it certainly would've helped.
What's most important about this past May's tumult is that it reintroduced a little risk back into the prevailing mindset.  Regardless of the market's direction from here, that reintroduction is probably a good thing.
Source:
Hedge Funds Post Biggest Monthly Losses Since Lehman Aftershock (Bloomberg)