For a minute there, BP shares looked as though the blown gasket in the Gulf would be a non-event.  Shareholders had plenty of time to sell but apparently many of them chose not to…at first.
Maoxian has a great chart up illustrating the delayed reaction, seen below: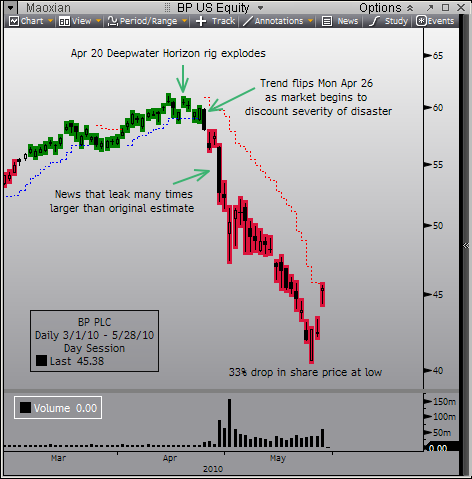 In this day and age of breaking news being discounted into a stock price in nanoseconds, the BP thing is an anomaly.  I suppose there wasn't enough information out there as far as how bad things could get. 
Source:
Slow To Discount Disaster (Maoxian)
Tags:  $RIG, $BP