I don't know about you guys, but I am loving this Deal Rumors PDF from the columnists at Dow Jones.  Basically, the investment banking and M&A columnists at DJ take a look at the prospects for several buzzed-about potential deals and give you a reasonable opinion of their likelihood of happening.
Some of the companies mentioned include Palm ($PALM), Harley-Davidson ($HOG) and Whirlpool ($WHR).
For example: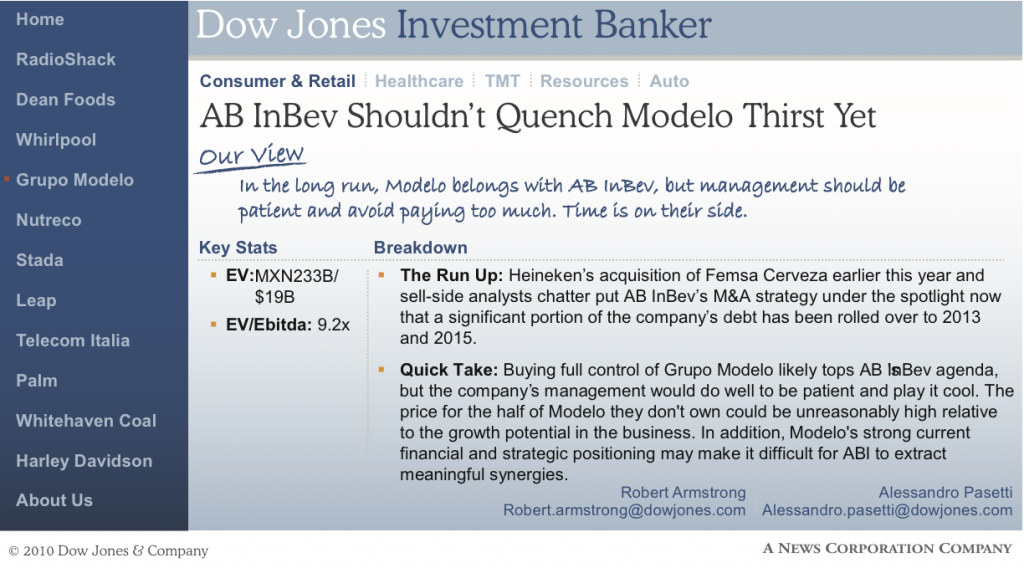 This is cool stuff, I hope to see more like it.  Click below for the whole 11 page PDF.
Source: