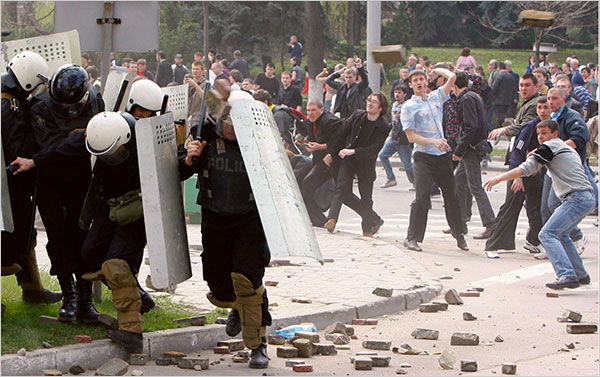 (image: the citizens of Moldova protest against heavy-handed EU austerity mandates)
With the almost-apocalyptic Greek debt crisis behind us for now, economists and serious journalists must now face up to the fact that the real calamity still awaits us.  The extremely important Republic of Moldova is spiraling into fiscal oblivion.  The shock waves emanating from Moldova's inability to refinance its sovereign debt could unleash a tidal wave of destruction around the world.
Moldova has largely been out of the spotlight as we suffered mightily through the Greek crisis, but it is now the topic that all traders, investors, men of the cloth, world leaders and single mothers must focus on.
Moldova is a landlocked nation situated between Romania and the Ukraine.  It's geopolitical and economic importance simply cannot be overstated.  The main problem that Moldova faces is that it has severely under-reserved for the collapse of the collateralized goat's milk market.  It has also played fast and loose with the exchange rate of its goat's milk-backed economy, thus requiring a massive adjustment.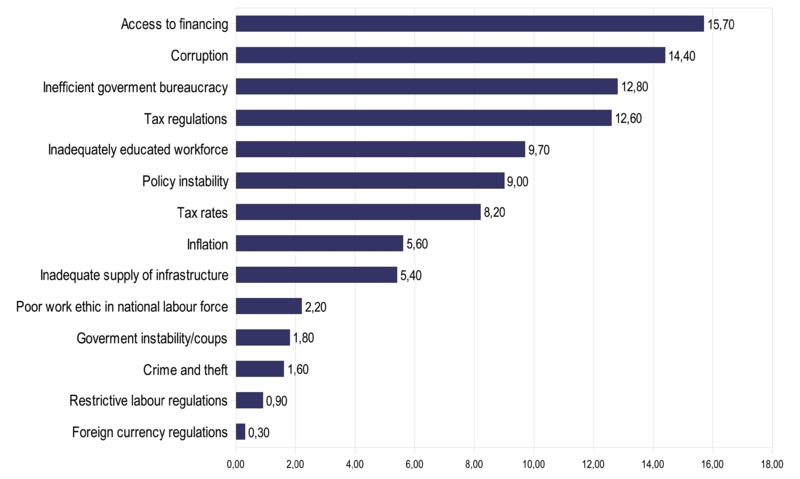 (image: random meaningless chart illustrating the headwinds for the Moldova economy)
The ratio of goats milk-backed debt to GDP is currently at 116%, more than triple the historical average and significantly higher than that of the post-Transnistrian War era.  Without a refinancing by the end of fiscal 2010, the currency will be completely devalued, resulting in a domino effect of real estate and banking defaults from Indochina to Albequerque.
Should the Euro Zone fail to come to its aid, the spillover of Moldova's woes threaten world credit markets, nay – threaten the very existence of the human race.
Before trading another share of stock or hiring a single employee, I urge you to get up to speed with the next mega-crisis brewing in Europe.  Don't worry, there will be tens of thousands of heart-stoppingly dire articles and blog posts about Moldova any moment.