An interesting study was conducted that asked a group of individual investors of various ages about what sources of information influences them most in terms of finance.
Don't fall out of your chair, but blogs beat every other news/opinion source from newspapers to magazines to tv to radio to financial advisors.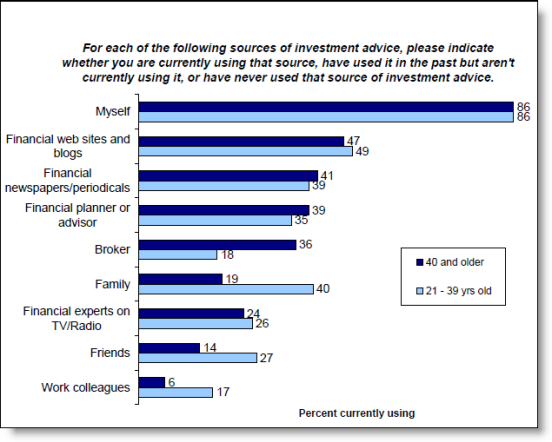 Head over to IR Web Report for more details and some surprising data about how individual investors view their information options.
Source:
Financial websites and blogs most influential with individual investors, study finds (IR Web Report)