This past week marked the 10th anniversary of the NASDAQ's dot com peak back in March of 2000.  I headed out west to attend the reunion dance for the Crash of 2000 alums held in the gym at Silicon Valley High School.
All the old highfliers came through and were glad to see each other again.
Between the turn-of-the-century playlist (a lot of Smash Mouth and Sugar Ray) being spun by DJ Anthony Noto and the spiked punch (courtesy of mixologist Henry Blodget), a good time was had by all.
The grandest entrance by far was made by Amazon ($AMZN), once derided as "just a bookseller", Amazon has enjoyed more success than any of its old classmates, having become the online Wal-Mart of the digital age.
The Audio Visual Squad showed up, which was cool.  Finisar ($FNSR), Ciena ($CIEN), JDS Uniphase ($JDSU), Juniper ($JNPR) and even little Extreme ($EXTR).  All were sad that Sycamore, 3Com, Nortel and Razorback were no longer with us, much beer was poured out on the sidewalk for the homies that didn't make it.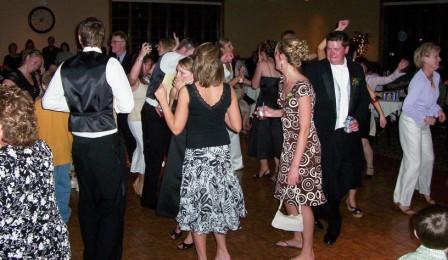 Oracle ($ORCL) rolled up but none of the other software stocks would sit at the same table.  They just couldn't let go of the Peoplesoft and Siebel Systems incidents and none of them wanted to be next.
Everyone was thinking it but no one would say it: Microsoft ($MSFT) has really let himself go.  So much squandered potential, they all thought.  The years have not been kind to Microsoft, he has not progressed at all since 2000, despite having tried video gaming (XBox) and the music industry (Zune).  Instead, he's only gotten fat and bald, losing most of his physical dominance over the years as well.
There was a whole table set aside for the B2B software gang, but none of them could bring themselves to show their faces.  I2 Technologies, Ariba, Commerce One, PurchasePro.com – all no-shows.
Dell ($DELL) and Alcatel-Lucent ($ALU) are carrying on a deep and highly animated conversation in the corner…the old quarterback and top receiver on the varsity tech stock football team, now reduced to mere shadows of their former selves, rendered utterly irrelevant a mere decade after their preeminence.
Oh cool – here comes Intel ($INTC) and Cisco ($CSCO).  They look old, but they've kept themselves in great shape and the other stocks seem to be very deferential toward them upon their entry.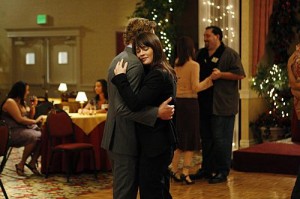 Spotted:  Nokia ($NOK) trying to coax a despondent Motorola ($MOT) out of the restroom and back to the party – "C'mon Moto, it ain't so bad!  Besides, I don't think $RIMM is even coming here tonight…"
Apple ($AAPL) came late and left early, mostly keeping to himself.  The irony is that even though Apple was around for the dot com boom, it barely participated – in fact, many in the Crash of 2000 voted Apple as Least Likely To Succeed.  In retrospect, perhaps the worst call of all time as Apple could now buy and sell virtually everyone here.
You know who was having a blast all night?  Yahoo ($YHOO).  It was so nice to lord it over Lycos and Excite and for once not have to bump into Google ($GOOG) at an event…Google wasn't even there back in the day, man – it was all about Yahoo!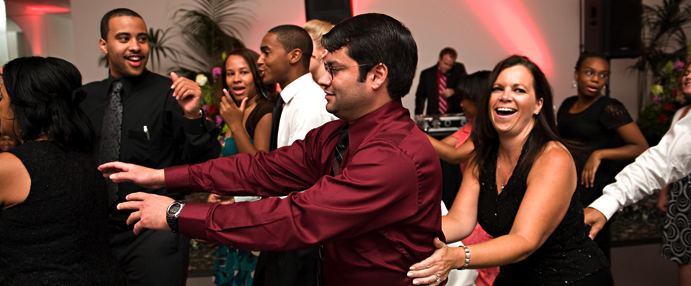 Strains of Semisonic's Closing Time could be heard as the old gang said their goodbyes and grabbed their coats on the way out the door.  Many of the Crash of 2000 alums had gone on to fabulous careers, some have gone absolutely nowhere.
But for one night under the Silicon Valley stars, it was nice to get together and reminisce about the New Paradigm that almost was and that brief moment in time when everybody got a $300 stock price just for showing up.
Those were the days.
See (some of) you in 2020!