March got underway this past week in much the same style as the preceding two months.  What has worked the best all year so far has continued to outperform – Distressed Stocks.
Here's a look at this year's ten best Damsels in Distress through this week: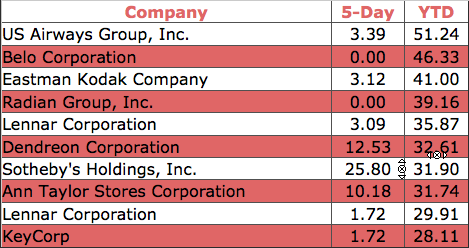 Will the Damsels continue to outperform?  The value players would argue that they still have the most room but are the value players really in charge of these names?  Or have they become the playthings of the momentum guys?
We'll find out soon enough.
all data from Morningstar