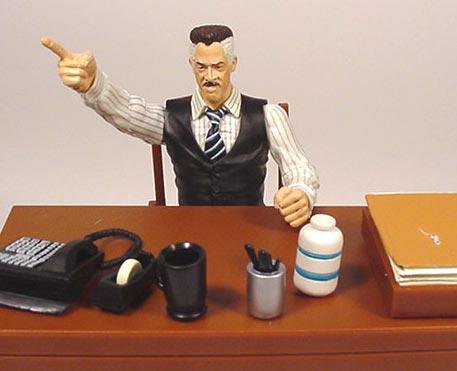 This is exactly what I've been waiting for to feel like a trough in employment could be at hand…
From the New York Post:
Even a résumé that boasts of saving the city from Doctor Octopus and sparkling references from the likes of Captain America can't keep Spider-Man off the unemployment line.

The wall-crawler's hard-luck alter ego, Peter Parker, will get canned by boss J. Jonah Jameson and join the country's out-of-work millions in a storyline that starts in this Wednesday's "Amazing Spider-Man" No. 623.
Seriously, the Spider-Man layoff is my purely anecdotal, 100% unscientific tell that we've seen the worst in the labor market.  If labor markets begin improving over the next couple of weeks, I'll point to this particular pop culture contrarian indicator forever.
Oh, and Peter Parker works for a newspaper, The Daily Bugle…could there be some positive implications for the newspaper industry as well?  I know, now I'm pushing it.
Source: