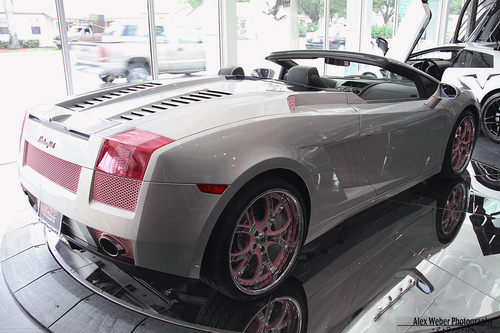 The abomination above is pretty much what Barbie would have custom made for herself if she was ripping off clients by the hundreds with a Florida-based hedge fund.
But it wasn't Barbie in this case, it was…
Kirk Wright, a Florida hedge fund manager, hung himself when faced with a 710-year sentence for 47 counts of fraud, and swindling $185 million from clients including 78 NFL players. This is the gaudy, pink-festooned Lamborghini he bought his wife.
Don't worry, the story has a happy ending.  Wright hanged himself in prison.
Get over to Jalopnik for the rest of the pics and the full story.  Hat tip to Felix Salmon.
Source:
This Is The Kind Of Lamborghini Hedge Fund Fraud Buys (Jalopnik.com)