I hate this stock and have always hated this stock, but who cares what I think…Sirius XM ($SIRI) seems to be coming back from the grave right now: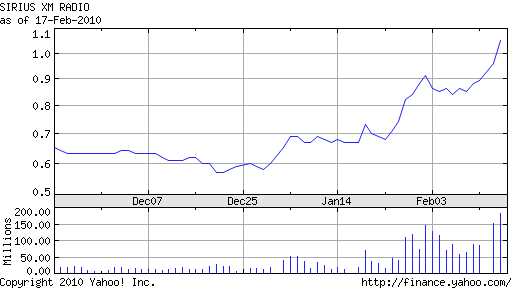 Why has this ne'er-do-well just broken above a buck a share for the first time since September of 2008?
The story I'm hearing is that the most recent numbers from the company are showing an actual, real-life fundamental improvement in new subscribers (added 257,000 in Q4 2009) as well as some better-than-expected free cash flow.
I'm not a believer but as they say, the stock price doesn't lie…there are buyers.
Worth keeping track of this potential turnaround, but I would need more evidence before holding my nose to buy this thing just just yet.