Margin debt taken on by both retail and institutional investors may be a helpful market tell when trying to gauge the amount of froth in a given market environment.  I put together the chart below based on all available monthly data from both the NYSE and FINRA (all data below in $USD millions):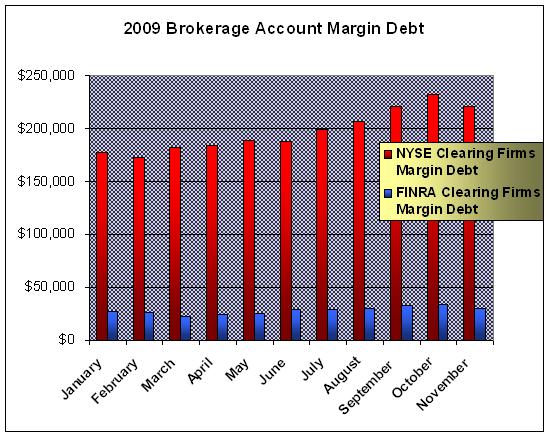 This particular tell should be used in conjunction with other information to be sure, but it is an important piece of the puzzle.  It is indicative of sentiment among investors as well as the appetite for speculation.
For a frame of reference, the stock market peaked in October of 2007.  That same month, margin debt based on FINRA's data collected from member broker/dealers also peaked ($31.55 billion).  Fast forward to the market's bottom in March of 2009 and guess what?  Margin debt outstanding at the same firms had also bottomed out ($21.8 billion).
Another caveat, margin data is released for FINRA member firms and NYSE member firms monthly, but on a delayed basis and based on differing collection methods, so following the trend itself is probably more helpful than analyzing each month's data on its own.
I offer no reading here of the data itself, but I will say that many market pros are watching this stuff for signs of froth and you may want to as well.
Sources: