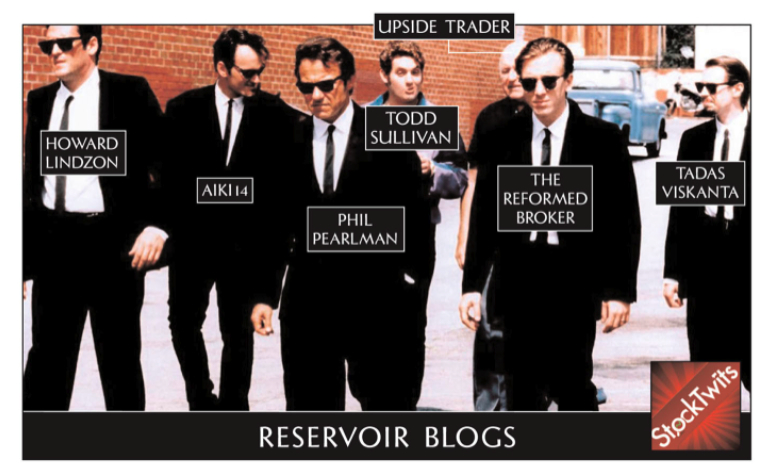 That's right, y'all…
I'm reppin' StockTwits now.
I am extremely excited and honored to be joining a network of bloggers and commentators that includes Investing With Options, Market Nut, Leigh Drogen, Gregor, Alpha Trends and of course, the guys pictured above and the rest of the gang.
To me, the StockTwits brand evokes a sense of community, insight, encouragement and fun that you cannot find anywhere else on the financial web.  I am thrilled to have been given the opportunity to add my voice to this brand and community.  I can only hope that my stuff lives up to the quality found throughout the network, I'll certainly do my best to keep you interested and entertained.
Something tells me that this is the beginning of a great adventure…I couldn't be embarking with a better crew.
Thank you to Howard, Phil and Dominic for moving me over.
Thank you StockTwits…Let's Go!
Joshua M Brown, The Reformed Broker
December 5th, 2009
P.S.  I know it would be a travesty to show you that image above and not allow you to hear the song that just popped into your head, so here goes: