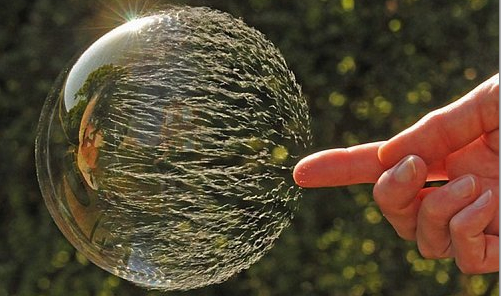 There's a book out called "The Buyout of America: How Private Equity Will Cause the Next Great Credit Crisis" and before you derisively sneer at what at first sounds like hysterical hyperbole in the subtitle, consider this bit of logic from Josh Kosman writing in today's New York Post:
"You better sit down," the secretary says. "I've got bad news…"

The Treasury Secretary is talking about private equity. It's not the private equity firms themselves but the companies they own that are defaulting. During the boom years of 2001-07, private investors bought thousands of US companies. They did it by having the acquired companies take on enormous loans using the same cheap credit that fueled the housing boom. That debt is now starting to come due.

"Considering what we have already been through, how bad can it be?" Obama asks.
Now here's where things get interesting.  In the hypothetical scenario, the writer does not for a minute think that the private equity firms themselves are in trouble (or perhaps he is simply dismissing the importance of them in the equation).  Rather, the crisis he is about to allude to concerns the underlying companies owned by these funds, and there are thousands of them:
"Well," says the Treasury Secretary, "PE firms own companies that employ 7.5 million Americans. Half of those companies, with 3.75 million workers, will collapse, between 2012 and 2015. Assuming that those businesses file for bankruptcy and fire only 50 percent of their workers, that leaves 1.875 million out of jobs.

"To put that in perspective, Mr. President, NAFTA caused the displacement of fewer than 1 million workers, and only a slightly higher 2.6 million people lost jobs in 2008 when the recession took hold.

"A spike in unemployment will mean more people will lose their homes in foreclosure, and the resulting nosedive in consumer spending will threaten other businesses. The bankruptcies will also hit the banks that have financed LBOs and the hedge funds, pensions and insurers who have bought many of those loans from them."

"Is this bigger than the sub-prime crisis?"

"It is similar in size to the sub-prime meltdown. In 2007, there were $1.3 trillion of outstanding sub-prime mortgages. As a result of leveraged buyouts, US companies owe about $1 trillion.
You're probably not laughing now.  I personally did not have a handle on just how big the world of private equity had gotten but now I've got about trillion reasons to look into this stuff.
Do yourself a favor and head over to the Post to read the rest: