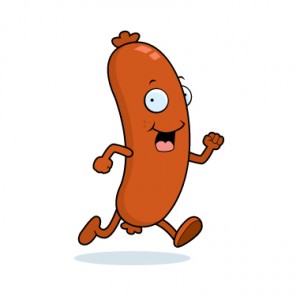 What I'm reading this morning:
Hot Links for Weekend Reading
The big happening in Bailoutland this week was, without a doubt, the Senate hearing on the Notorious A.I.G. bonus scandal.  Whenever a disgraced Wall Street executive is called onto the Congressional Carpet, you can be sure that Dealbreaker's Bess and EP are going to Liveblog it for your reading pleasure. They did a two-parter for this week's bonus free-for-all and as expected, the soundbites from our elected officials are full of fury.  Here's the morning opener, heavy on the Barney Frank and here's the afternoon coverage, when AIG CEO Edward Liddy shows up.
Anytime there's a market-moving fiscal event and you're looking for a quick read on how your fellow investors and armchair economists are interpreting it,  Barry Ritholtz's blog, The Big Picture, is a surefire place to visit, especially for the open threads.  The Fed got really aggressive this week by announcing the purchase of a third of a trillion dollars worth of treasuries.  This was clearly a bid to make riskier assets look more attractive thereby coaxing liquidity off of the sidelines and into the frozen credit markets.  The regulars over at TBP had quite a bit to say on the Fed's move and Barry opened up the discussion to all on his Open Thread: Fed Driving rates Much Lower.
Lastly, Wall Street Fighter is probably my favorite desination each day for a can't-miss list of some of the most interesting financial links and stories.  My new friend over at WSF, Stephen, published a guest post I did for them entitled Wall Street High School Class of '09 Yearbook on Monday.  Check it out and be sure check in each day to see what the Fighter has turned up from around the web.