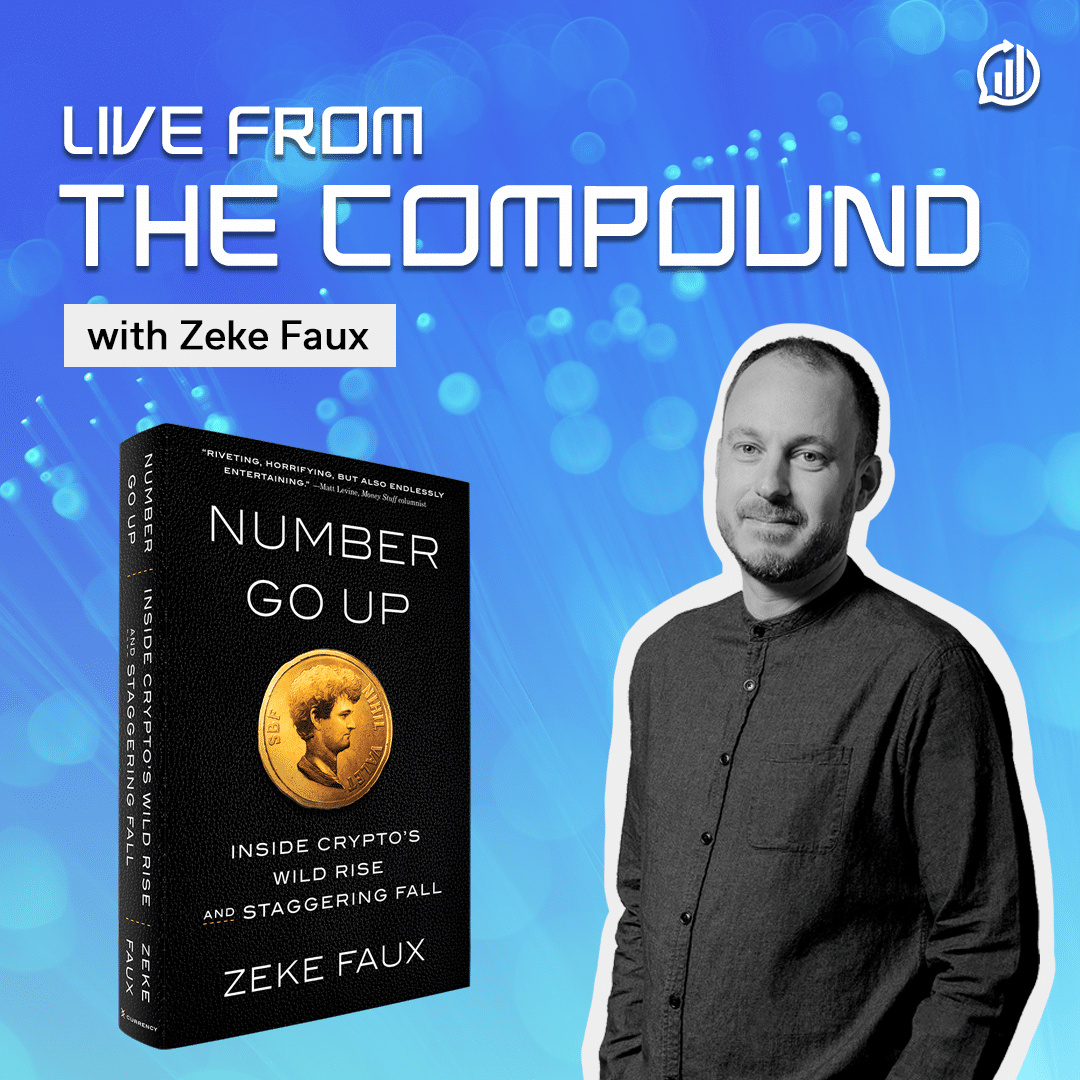 TONIGHT AT 5:00PM ET! Michael and I are going live with Zeke Faux to discuss his new book: Number Go Up: Inside Crypto's Wild Rise and Staggering Fall
Zeke Faux is an investigative reporter for Bloomberg Businessweek and Bloomberg News and a National Fellow at New America. He's a winner of the Gerald Loeb Award and the American Bar Association's Silver Gavel Award. He is also the author of Number Go Up, the compelling account of the crypto delusion, and how Sam Bankman-Fried and a cast of fellow hustlers turned virtual coins into trillions of dollars.
The chat will be live and open to all subscribers. You can subscribe for free on YouTube, hit this link to be there for the event or to watch it later:
Talk to us about your portfolio or financial plan here
Sign up for The Compound newsletter and never miss out: https://email.thecompoundnews.com/subscribe
Wealthcast Media, an affiliate of Ritholtz Wealth Management, received compensation from the sponsor of this advertisement. Inclusion of such advertisements does not constitute or imply endorsement, sponsorship or recommendation thereof, or any affiliation therewith, by the Content Creator or by Ritholtz Wealth Management or any of its employees. Investing in speculative securities involves the risk of loss. Nothing on this website should be construed as, and may not be used in connection with, an offer to sell, or a solicitation of an offer to buy or hold, an interest in any security or investment product.