RWM is coming to Austin, TX June 12th-14th‼️

@Downtown with more details⬇️Email us at info@ritholtzwealth.com subject line "Austin" to reserve a meeting slot! pic.twitter.com/9iSdG4HFf3

— Ritholtz Wealth (@RitholtzWealth) May 19, 2023
Why did we open an office in Austin, Texas?
Is it because the city is expected to add another 1.5 million residents by 2040, giving it a population of 4 million?
No.
Is it because more than 25 million people visit Austin every year, more visitors than Rome or Hawaii receive annually?
No.
Is it because the city of Austin has the fastest growing population of millionaires in the United States (doubling between 2012 and 2022 to 30,500) including 86 centi-millionaires and 9 billionaires?
No.
Surely it's gotta be the food trucks then. Or the bats? Willie Nelson? University of Texas? Josh's favorite restaurant is Red Ash? Formula 1? Bryker Woods? Barton Creek? Zilker?
No. No. No. No. No and No.
Why did we open in Austin? Same reason we've opened up in every other location you can find Ritholtz Wealth Management putting down roots: We found the right advisor. Since the founding of the firm we have made a conscious decision to expand based on people, not zip codes or prestige. That's why we have offices in Oregon and South Carolina, but no office in Los Angeles, Washington D.C. or Miami. We're not hunting for enclaves of wealthy people or fabulous neighborhoods. Instead, we're doing what we've always done: Identifying talented financial planners who sync with our culture and can take great care of our fans and clients.
And every once in awhile, without trying to hard, we come across the next candidate who is a perfect fit for the firm. And only the perfect fits get through. Michael is super-vigilant about that. In 2021 we hired two financial advisors. In 2022 we hired none. No rush.
Anyway, I am happy to let you know that we have found our financial planner for Austin, Texas and he is now open for business. Austin is a great city for our firm – we've spent lots of time there over the years and have tons of fans and readers and viewers in the area. We love it and we're so excited to have yet another reason to visit.
This June 12th, 13th and 14th we'll be posted up in the city meeting with clients of the firm and prospective clients in the area. If you've always been curious about what it's like to be a client of Ritholtz Wealth Management, this is your chance. We're keeping a number of spots reserved and we would love to meet you while we're there. I'm bringing eight of my superstar financial planners and client service reps into town, along with founding partner Kris Venne and our new firm president Jay Tini.
To get on the calendar: info@ritholtzwealth.com subject line: Austin.
Or call 212.625.1200 if you have any additional questions.
Similarly, if you're a financial advisor in Texas and you're looking to learn more about how we can take your career to the next level, be sure to get in touch.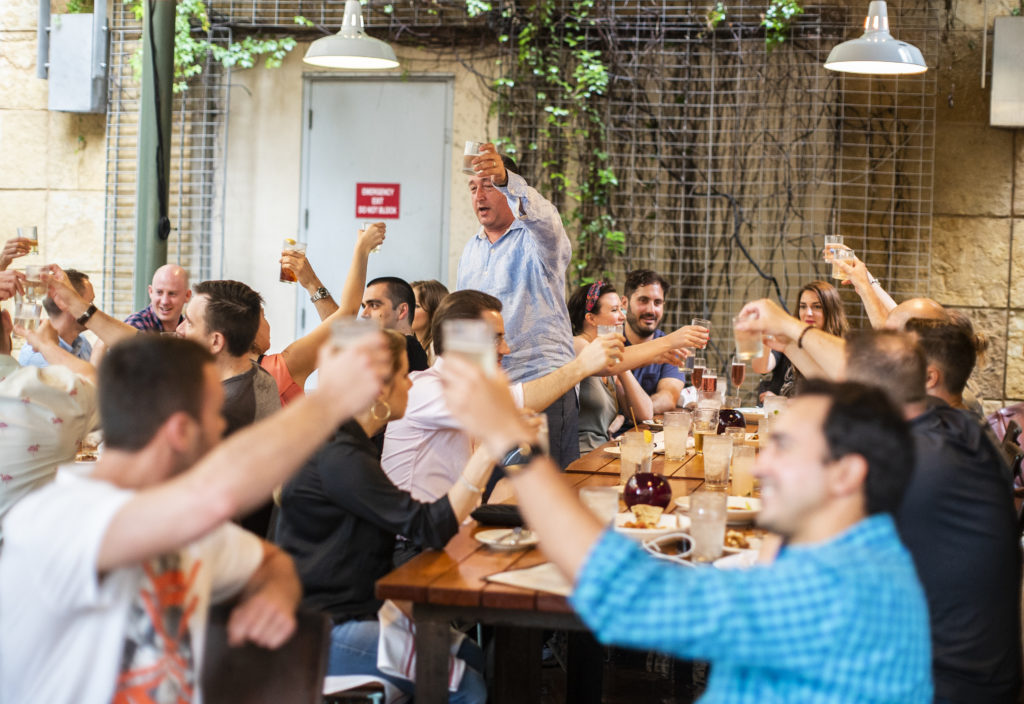 (Here we are in 2019 raising a glass at the firm's first offsite. Austinites will easily recognize this as the indoor / outdoor dining room at Lamberts on 2nd Street.) 
If you'd like to speak with us about your situation but you're not from Texas, that's cool too, we're standing by: ritholtzwealth.com