Happy New Year everyone! Great to be back in the saddle this week, working with our new president as we prepare for 2023 and beyond. We've got lots of projects and initiatives underway at Ritholtz Wealth, some of which you'll be hearing about from me very soon.
This week we went back to our regularly scheduled programming, with fresh episodes of all your favorite shows – What Are Your Thoughts, Animal Spirits, Portfolio Rescue and The Compound and Friends. Speaking of The Compound and Friends, we're on the verge of breaking 5,000,000 downloads since the inception of the show. Quite a milestone in a relatively short period of time. Doing a weekly show like this, which is shot and recorded live and in-person, with guests, takes a ton of effort. I want to thank our media team – John, Nicole and Duncan – for doing most of the heavy lifting. I just show up and talk about my favorite subject, investing. They're the ones who actually make it into an amazing program. The new episode (with JC Parets) is now up on both audio and YouTube, scroll down to listen or watch.
Anyway, the new year has now begun. I can't wait to see where it takes us all. Wishing you guys all the best this year! Thanks for checking out TRB!
All new What Are Your Thoughts this week, posted above. If you want the alert for when we're going live each Tuesday evening at 5:30pm EST, click this link and hit subscribe: The Compound on YouTube
We had Fan Favorite JC Parets and Steve Strazza on the first TCAF episode of the new year!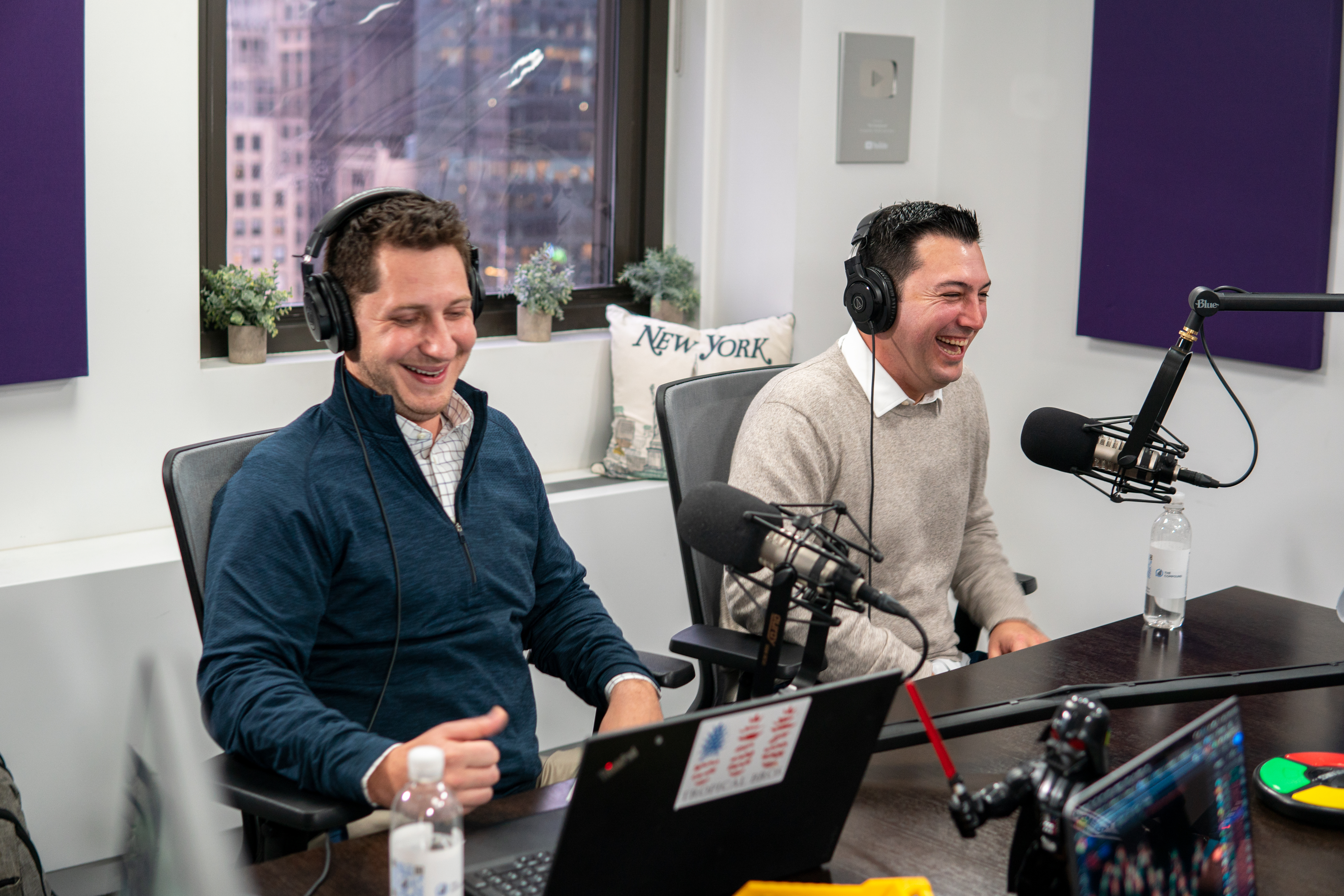 You can watch the new TCAF below or listen as a podcast.  
Podcast version: 
And if you haven't subscribed yet, don't wait. Check it out below or wherever fine podcasts are played.