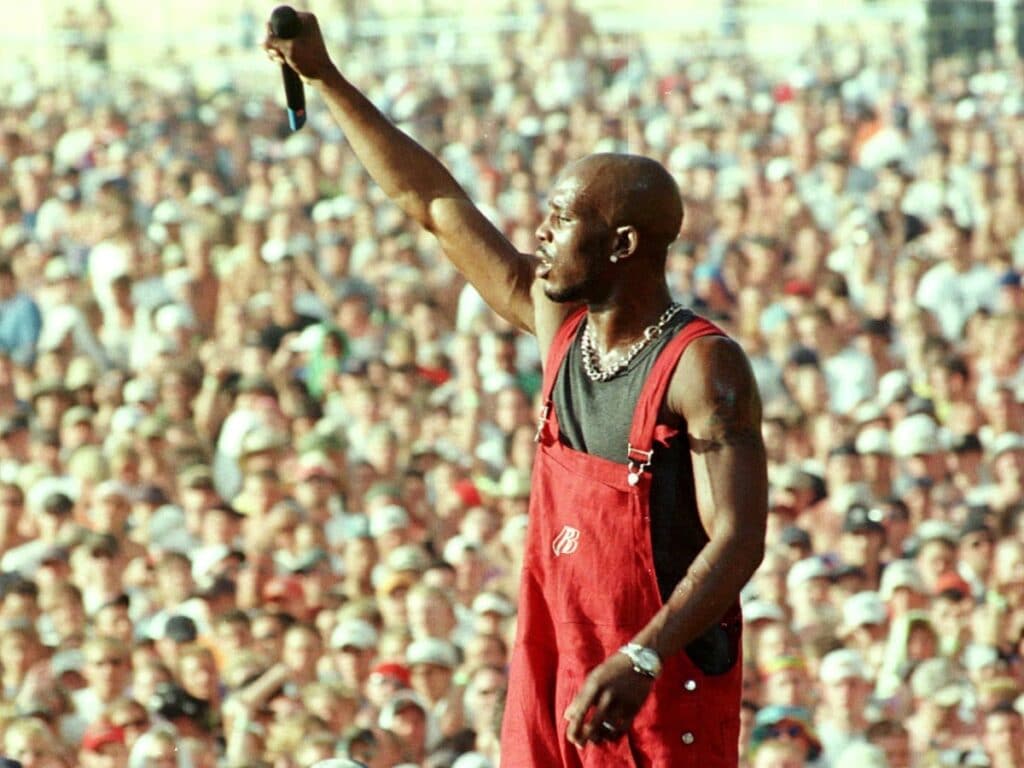 One of my favorite rappers of all time passed this week. I got to see him live on January 30th at the Loud Records 25th Anniversary show at Radio City with some good friends. It was the last show I would go to before the pandemic began. Everyone was there. Hundreds of the best MCs and DJs ever all on stage together. Mobb Deep came out, Fat Joe, the entire Wu-Tang Clan, Busta, the list goes on and on. DMX unexpectedly popped out and did a couple songs and an extremely powerful spoken word thing about the state of hip hop and his own mental state and the crowd was just absolutely floored.
In terms of the power of his delivery and the raw honesty he came with on every track, he's on a different level from everyone else – you have to categorize him with Pac and Em and maybe a couple others. If he said it, you knew he meant it. If he told you about something, you knew it was true. I played some of his stuff for a carpool of 11 year old boys last night on the way to basketball practice. These kids grew up on Drake and all the "Lil" soundcloud rappers. They were like "Whoa, who is this guy?" Awed silence. Authenticity shines through and breaks all cultural barriers, age barriers – when you see the real thing, you know it. DMX was the real thing. 
Rest in peace, Earl Simmons. 
Michael and I returned with another live episode of What Are Your Thoughts, hitting everything from SUV shortages to SPAC overflow to Instagram to Cathie Wood. Watch above or hit the link to subscribe if you haven't already. We're closing in on 75,000 subs 🙂
JC Parets comes by once a month to share some his best charts with us. Hope you're getting as much out of watching this show as I get out of preparing for it. Always more to learn. 
These are the most read posts on the site this week, in case you missed it: