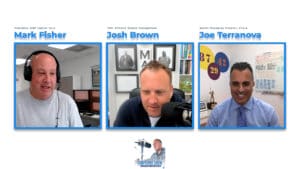 On this episode of The Compound Show, Josh welcomes Joe Terranova and his mentor, the legendary trader Mark Fisher, for a discussion about current markets, commodity rallies, how traders are navigating everything from short squeezes to breaking news and a lot more. Prepare for a heavy dose of Long Island accents!
Also, Josh's take on Non Fungible Tokens as "the next big thing" and what to make of this week's growth stock sell-off and spike in 10-year Treasury bond interest rates.
Be sure to leave us a rating and review wherever you listen! It means a lot.
Check out Mark Fisher's website here and Joe Terranova on Twitter here.
You can listen to the whole thing below, or find it wherever you like to listen to your favorite pods!
Listen here: