Friends, readers and people I owe money to:
I'll be at the Dream Downtown tonight guest bartending at the PHD rooftop lounge for a great cause. All tips from the drinks you order will go toward our Decathlon team benefiting Sloan Kettering's pediatric cancer research program. It should be a fun night – both Najarians will be on hand and rumor has it the elusive Fast Money Lydia will be there as well.
Come out for drinks, networking and to do some good. Details below!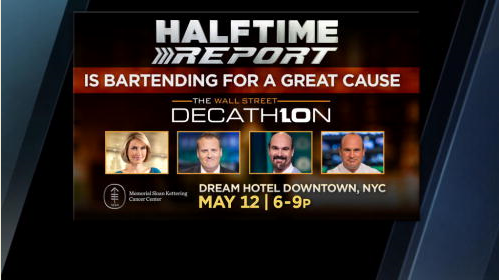 Tuesday, May 12th from 6PM – 9PM
PHD Rooftop Lounge at Dream Downtown Hotel 355 West 16th
We're mixing drinks for a good cause.  All gratuities go towards our Wall Street Decathlon, 100% of the team donations benefit Memorial Sloan Kettering Cancer Center's pediatric cancer research.
Get more info about the Wall Street Decathlon here or follow on Twitter @thedecathlon