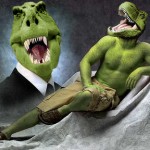 The following post is written by Dinosaur Trader. He is a stock trader. He writes about the daytrading lifestyle, parenthood, marriagehood and the often combustible mixture of the three. He adores sex workers.
I was introduced to the stock market while driving a rented truck over the Brooklyn Bridge. I guess I should have been suspicious when Albert agreed to help me move. It wasn't like him to do manual labor. Now he was sitting between Judy and I as we fled Manhattan for Brooklyn. We were stuck in traffic and Albert hadn't stopped talking for thirty minutes.
"So there's this guy on the floor of the stock exchange called The Specialist," Albert said. "He sees all the order flow, this one guy, and trades for his firm against it, in order to keep things moving."
"What things are flowing?" I said. "He owns the firm? What?"
"Order flow. The bids and offers," he said.
And then for the next thirty minutes, he went on to explain what bids and offers were. It was all a tedious blur. I tried to make sense of it. If there was one thing that caught my attention, other than the uncharacteristic rudeness he was displaying by dominating the conversation with a topic that me and Judy couldn't care about, it was the potential riches. He said people were getting rich. And you didn't have to work your way up through some structure or anything. You didn't have to be old.
Regular dudes just out of college were getting rich.
Meanwhile, I was poor. The most expensive personal item I was moving with me to Brooklyn was a $450 futon I had bought a couple of months earlier. I remember being really pissed when I loaded it into the back of the truck and it caught a scratch. I think I still owed Visa like, $417 for it. Worse, I was wearing the free t-shirt that the Visa rep at my college campus had given me when I signed up for the card.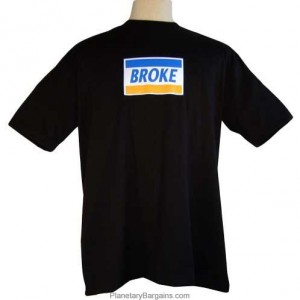 I was paying over 8% on my $30k of student loans. $30k in college loans may be nothing in 2011, but in 1998, it was a lot. I remember when my father went with me to the bank to get the loan. He told me it was a good deal. Now I was paying off that loan and trying to live in the city. An internet company was paying me $28k a year, and feeding me pizza now and then.
My biggest expense was my apartment. I was paying $795 monthly for a psychological torture chamber. Judy had found the place a year earlier. We weren't yet living together, she lived uptown. Anyway, my neighbors, a lesbian couple, were happy when I moved in. They told me that the previous tenant was a squatter.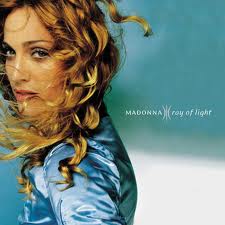 The walls were practically see-through. I heard everything that went on in their apartment. One of the women was very small, the other very large. Every night they'd either have loud rapturous sex or throw plates and threaten to kill each other. Either way they would blast the Madonna song "Ray Of Light." Whenever I bumped into them in the hallway, which was often, it was awkward. They'd smile, as if everything was completely normal. Perhaps it was.
Down the hall lived a woman with a misshapen head. Her forehead was lumpy. Just, trust me. She was older and tried to be motherly, in a very strange and incestuous sort of way. She'd bring me soup so I was guilted into inviting her into my apartment and then flirt with me. She always wanted to smoke pot together. Since I was poor, I didn't smoke much. The spare change I had went to music.
I remember buying the Spiritualized album, "Ladies and Gentlemen We Are Floating In Space." I laid on my bed one day, perfectly sober and listened to that in my headphones. It was sublime. I decided, what the heck, I'll go smoke pot with my neighbor and bring this along. The girls next door had been blasting "Ray Of Light" all day and I needed to relax.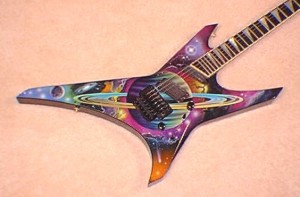 It was a mistake. Maybe 10 minutes after we smoked she told me how she always wanted to be in a band. "Have I ever shown you my axe?" she asked. She brought out a very pointy Van Halenish looking guitar. She put on some awful hairband music. She took off her shirt. Nothing good was there. Stoned, her forehead was lumpier looking that ever. I pictured Gremlins popping out any moment.
I somehow escaped.
The woman who lived upstairs was also interesting. She kept strange hours. She was a sex worker of some sort, maybe a dominitrix. Often I would hear her return home at 4am. The reason I heard her was her boots. They must have been huge. Either that, or when she took them off she'd spike them, touchdown style, onto her bare wood floor.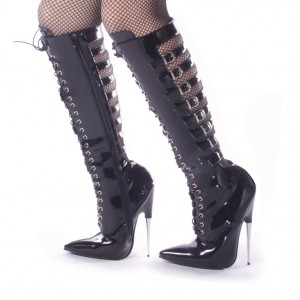 After a few months of this, I became obsessed with what was going on up there. I'd wake up at 2am, just waiting for her to return home. I couldn't relax. Judy, who doesn't really believe bad or mean people exist, finally convinced me to go upstairs to talk to her. "Just go upstairs and ask her to gently remove her shoes," she said. "She'll understand."
It was a weekend. Back then Judy and I would get a copy of The Times, a couple of coffees and bagels and just laze around the apartment. I heard the dominitrix up there. She was eating Cheerio's or something, doing whatever dominitrixes do during the day when their powers slack. Everything was so mellow in my apartment. Judy was sipping her coffee, petting the cat. It was actually quiet. I decided to go upstairs and talk with the girl. I didn't even tell Judy where I was going. I felt confident and figured it would be a nice surprise if I just settled the problem.
I walked up the stairs and knocked on the girl's door. It swung open immediately, violently. She was slight. She wore a wifebeater, no bra, and black underwear. She was very attractive. She was talking on the phone. She looked at me, dumbfounded, and said, "Hang on a second" into the receiver.
"Hi," I began.
She smiled at me and slammed the door in my face.
I was somewhere between very angry and sexually aroused. I figured I'd like to either throw a plate at this woman or have sex with her. I knocked again. The door swung open. I decided to talk quickly.
"If you could just remove your boots quietly…" I said.
"No," she said very sweetly and again, slammed the door in my face.
In a way it was the dominitrix who forced me to leave my apartment when the lease was up. This had huge ramifications. Not only did it encourage me to share an apartment in Brooklyn with my future wife, but she also made that truck drive with Albert possible.
Points for discussion:
Should I have taken the Williamsburg Bridge instead?
Am I a drug abuser?
Did Joshy write this post?
Are lumpy foreheads attractive?
How do you handle annoying neighbors?
Are lesbians always going to be ironically hot to heterosexual men?
Anyway, if you're a sex worker, definitely follow me on Twitter.
Wanna be friends? Plus me, or circle me, or whatever, on Google+.