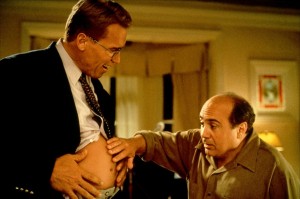 Arnold Schwarzenegger shtupped the maid and is now claiming the resulting ten-year-old child as his own.  And this surprises you?
Haven't you been paying attention to, oh I don't know, the last 10,000 years of recorded history?
Powerful men will stick it wherever they want to and love children are part of the deal.  That's just how it works.
Look at the court of King James II.  Fifteen or so years of Oliver Cromwell's repressive puritanism and London was literally ready to explode.  Along comes the former fugitive king and lo, the Restoration is in full bloom!  Bastards and pregnant mistresses everywhere, whores and concubines have full run of the palace!
And you thought things would be different with the Kaiser Von Kalifornia?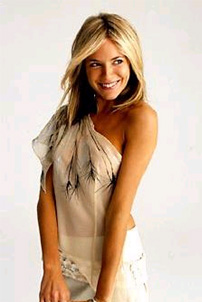 This is how it works, folks.  And we're not talking strictly about men with political power – star power leads to its share of maid shtupping and babysitter bawling as well!  I submit to you Jude Law, ladies and gentlemen.  Married to Sienna Miller (shown at left), perhaps one of the most anatomically perfect creatures since Adam first deflowered Eve, he still can't keep his hands off the chubby live-in nanny.
Arnie had both star power and political power – poor Maria Shriver never stood a chance.  And a Kennedy no less!
The biggest consolation I can offer the young child is that at least the biological father is a Schwarzenegger and not a Van Damme or a Seagall.
The Stock Rabbi writes about the lessons of the Talmud and breakout stocks.  Follow him here.