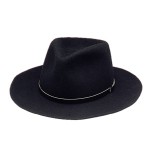 This rally has become like the Passover Seder at my brother-in-law Morty's house in Westchester – crowded, filled with screaming children and seemingly without an end.
By the way, if I said "Towel" rather than "Schmata" in the headline would that have been easier?  I don't know from easy. Ask anyone, I'm a Major League Pain in the Tusch.
The top-callers are throwing in the schmata, one by one.  The smart ones especially.  Two of the most perspicacious and actionable bloggies I read have had enough of the rally-without-end…
For starters, A Part Of NY, one of the best writing anything financial right now, basically has announced that he will post no more until the market pulls back.  Yes, he really did in his "Last Post Before We Start to Move Down":
I am sick of banging my head against a brick wall and calling a near top every day.  We are in a Fed liquidity induced melt up which will end badly. When it will end is the hard bit.  It could have ended today or it could just continue going up for a few more months.    The S&p500 is now twice its low and the Nasdaq is half its high so this would be a good stopping point, but the Fed keeps pumping money into the market so who knows.

It is very dangerous to be long and equally dangerous to be short.  I will post these final charts and will post again once we have started a significant correction.  This Blogging Bear is hanging up his hat for a while.
Oy!  And he's not the only blogger in this state of mind!  Here's the incredibly timely RobotTrader (via Zero Hedge) asking "When is the Market Going to Top Out?" yesterday afternoon:
Once again our efforts to pick out a reversal day were foiled.  Each and every time we think "This Is It!!", the market sells off for one day, and immediately, the dip buying monkeys from the Wizard of Oz swoop in and start buying.  Meanwhile, macro traders with a bearish bias sit back, slackjawed in amazement, wonder how the S & P 500 can rally 100% in 2 years with no jobs, no recovery, rocketing commodity prices, and rising interest rates.
If only your StockRabbi had an answer as to the timing!  But alas, I have only the answers provided in the Talmud and none of them concern overbought indices relative to exponential moving averages.
Be well, Bubbies.