Imagine penny stocks, but with even higher capacity and less regulation.
That's crypto. Not ALL crypto, calm down.
At least with a penny stock, there's a dollar limit on how much you can shoehorn into the thing before all the pumping and crime-ing. With each crypto coin having a "value" of tens of billions of dollars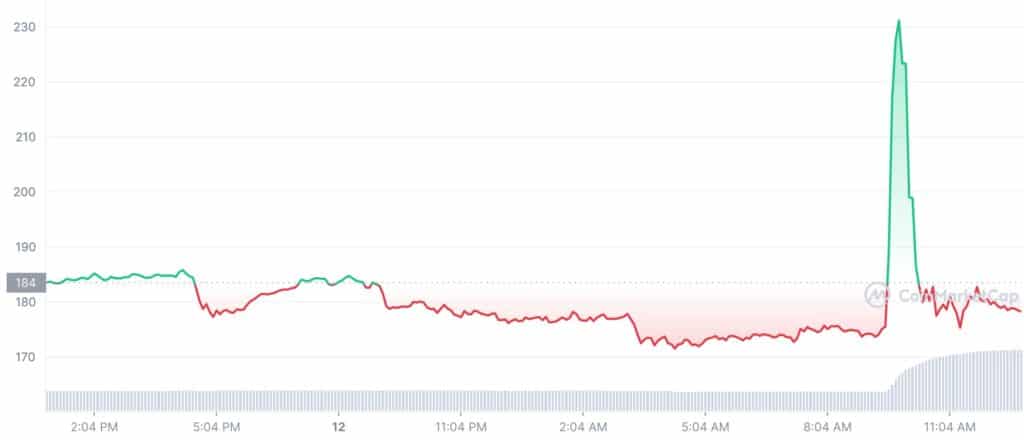 Cryptocurrency litecoin gave up a 20% gain and tumbled back to earth following a fake press release sent out by GlobeNewswire that referenced a partnership with Walmart.

Walmart spokesman Randy Hargrove confirmed the press release is not authentic. He also said the retailer has been in touch with the newswire company, which is owned by telecommunications company Intrado, to investigate how the false press release got posted.

A number of media organizations including CNBC sent headlines on the announcement. Shares of Walmart had little movement on it. Litecoin last traded 3% down, according to Coin Metrics.

The Securities and Exchange Commission didn't immediately respond to a request for comment on whether they would be investigating what led to the issuance of the fake release.
This is the 10th most popular coin to trade in the world. It's got $7 billion in it. You can play all these same games with stocks, of course, but it's harder and more regulated. Playing this game with Litecoin is easy, and no one is in charge at all. Oh, wait, I forgot, the "community" is in charge. Mob rule, why not.
No financial market can ever completely screen out manipulators, bad actors and crooks. Crypto shouldn't be held to a higher standard than stocks, bonds, commodities, forex…but it should be held to an equal standard of oversight and accountability if we're serious about incorporating these markets, assets and instruments into the mainstream.
Source:
Walmart says crypto payments announcement is fake. Litecoin tumbles after spike (CNBC)