What if I told you that the increase in spending by people on the unemployment rolls this spring actually led the recovery in total spending off the lows?
Some very interesting research from JPMorgan makes it clear that this was the case at the height of the pandemic…
Finding One: While aggregate spending of the employed was down by 10 percent during the initial months of the pandemic, the spending of unemployment benefit recipients increased 10 percent, a pattern which is likely explained by the $600 federal weekly benefit supplement.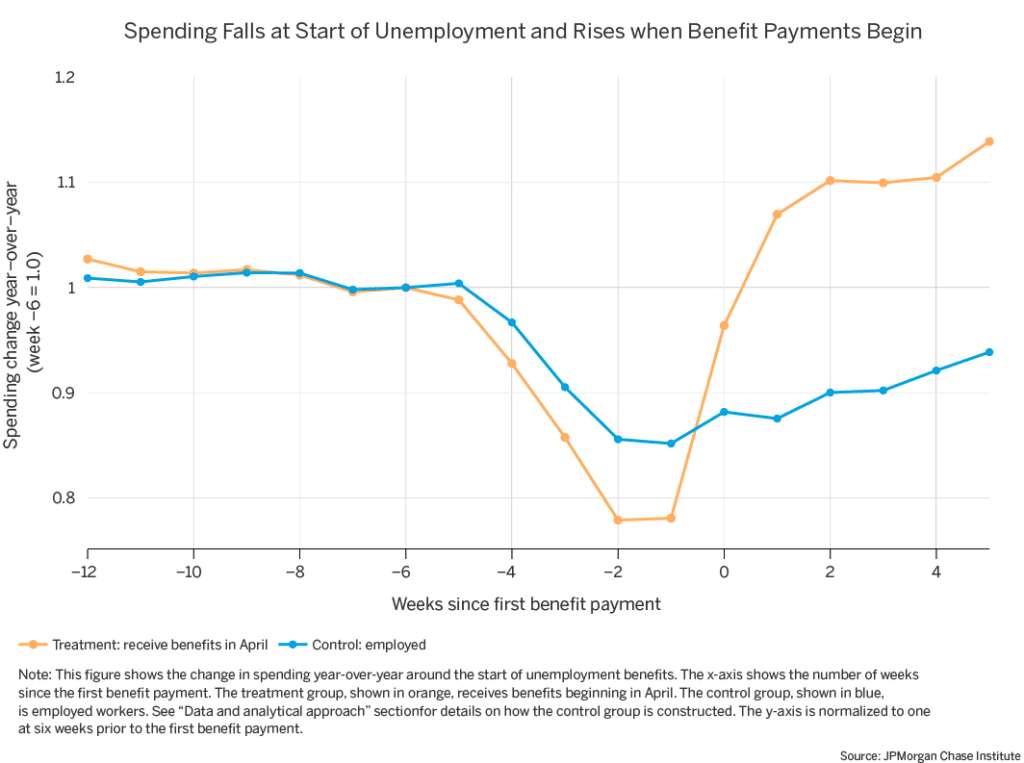 Josh here – this is a remarkable situation, caused by the fact that many unemployment insurance beneficiaries saw their incomes rise because of the extraordinary $600 payments that came on top of the standard $350 weekly check.
As I discussed this weekend on the podcast, Republican and Democrat lawmakers must decide what they want to do with the program as it sunsets in ten days. I think they've got to find a way to continue it given how many millions of people are still without a job to go to. An extension of some amount is necessary. Any attempt to prematurely halt these payments will produce an economy-wrenching plunge in consumer spending this August, which effects everyone.
Consumption Effects of Unemployment Insurance during the COVID-19 Pandemic (JPMorgan Chase & C0)
Read Also: