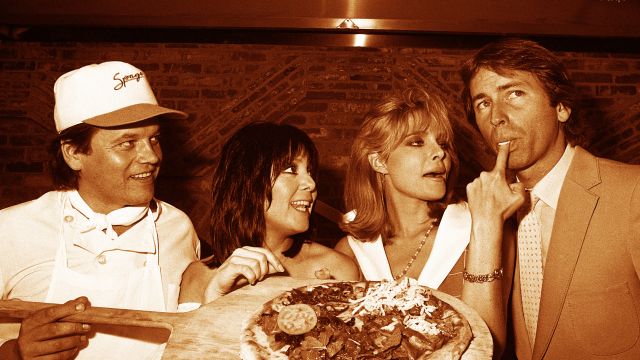 Spago, Beverly Hills (circa mid 1980's) 
RIA's are being sent out into the world with private equity pitches. Maybe you'll be lucky enough to get the call from your guys.
Private equity is the new hot thing that people with $50 million and up have always gotten and now it's available for everyone else. High Net Worth, Ultra High Net Worth, Sexually Active Penta Millionaires, the Mass Affluent, Accredited Investors, Barron's Subscribers, People With Courtside Seats For Milwaukee Bucks Games, etc.
Do you want it? Don't you deserve it? Aren't you brilliant, successful, special and beloved by God? Isn't the proof of this manifest in every sunrise you experience? You do deserve it. The better stuff. The best stuff on the market. The gold.
Aren't you entitled to more than everyone else? JetBlue Mint, "Wheels Up B*tches!", now boarding our Mosaic customers and Platinum Admiral's Level only, hot towel, VIP guest check-in, bottle service at the club, "I'm definitely on the list", check again, "there's no phone number but I can get a reservation because they know me there", golf cart from the suite down to the beach area, towels already set up sir, yes your kid can meet Drake, yes we'll let your kid pet the Migos backstage, yes you can hang out on the sidelines this Sunday, the players love that or, at least, they'll put up with it because you have a laminate, you know the owners, you invest money alongside the owners, you went to college with the owner's niece's dog, who can even keep track of which connection is which, I can tell that you're special by the color wristband they slapped on your wrist, gotta have a wristband ma'am, what color is your wristband, green is full access, yellow is go kill yourself, oh you have white, come this way please…
You can have it. Good luck understanding the historical performance though. There are a host of different ways to look at what you're being shown and all sorts of metrics. None of them, on their own, actually represent the true returns that investors have recieved on their invested cash, of course, but that's almost besides the point.
The fact that most private equity funds could never replicate the success they'd had when they were smaller and the field was less competitive, and valuations were more reasonable, shouldn't dissuade you. Because it's not about the returns. It's about being in the club. Being able to mention your allocation to private equity is half the battle. The other half is high-fiving motherf***ers on NetJets on your way from Teterboro to Generic Golf Resort, South Carolina 29482.
RIAs are excited to show their clients more complex asset classes and ideas because they can be considered "differentiators" – "I have access to this thing that Vanguard doesn't do and neither does the other 1% guy up the street. We're going to have fascinating conversations about it, way more exciting than S&P 500 ETF conversations! And did I mention….shhhhhhhhhh! It's private!" 
Someone very smart told me skeptical might be an edge but cynicism is just a bias. She was right. Cynicism as a default posture is probably a mistake. I make this mistake a lot. But there are environments in which everyone is so full of s*** that cynicism might be the best edge you have left. Knowing what not to do and leaving the details to everyone else.
This is becoming one of those environments.
There's this idea floating around out in the aether that, for some reason, public equity markets are expensive but private market valuations will serve as an effective diversifier. As if acquisition multiples aren't sky high both absolutely and relative to history.  As if there isn't a trillion dollars soaking everyone and everything within the asset class. As if there aren't a thousand and one funds and a hundred thousand professionals who all read the same case studies and interned in Boston. As if there weren't an army of private equity junior associates literally cold-calling small businesses to buy out, from coast to coast. As if the chase for cash flows to harvest isn't every bit as intense off the exchanges as it is on them.
Stop it.
The thing is, the best private equity funds are probably going to be the most under-the-radar ones. The ones that aren't taking in oceans of cash from the big bank platforms or consultants. The ones that it would be hard to find and identify as promising investments in advance. Allocating the sevenhundredbillionth dollar to Blackstone's coffers isn't going to do what you think it will. How could it possibly? Finding true talent in the field is going to be hard. Which is why there might be a reward for doing so. If it weren't hard, everybody would be getting into position for above market returns in the 2020's.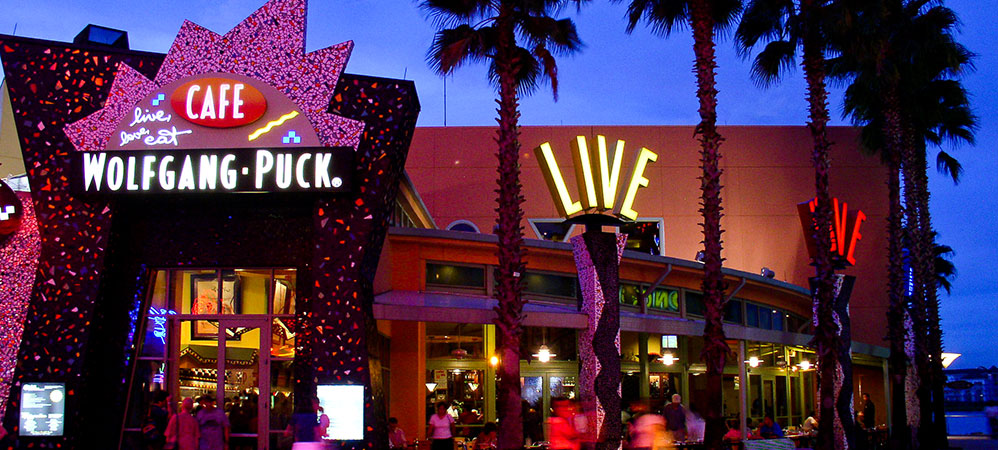 Cafe Wolfgang Puck, DisneyWorld (circa mid 2010's) 
But you most likely won't be shown the big winners of tomorrow, because no one can reliably show them to you. It is more likely that the  funds you'll be shown will be the industry's equivalent of Wolfgang Puck – made their reputations decades ago, now available in mall food courts, airport terminals and theme park snack bars everywhere. But it's still Wolfgang Puck! you'll say as your frozen entree is loaded into the Turbochef microwave unit via plastic tongs.
Read this and this and then ask yourself if you really want anything that suddenly becomes available to you.
This one:
3 Investments That May Have Hit Their Peak (New York Times)
This two: