The strategists are out with their 2018 predictions for stocks. They read exactly like last year's batch – more of the same grinding rally higher. On average, the strategists surveyed by Barron's were looking for just 5% gains in 2017 at this point last year. The Dow Jones did 22% and the S&P 500 did 18% with three weeks to go.
For the coming year they've grown in their bullishness, thanks to the recency effect – a smart Wall Street mouthpiece understands that extrapolation is the key to keeping the firm's clients happy and not getting fired. Collectively, they now see a 7% return for US stocks for 2018. You already know the song by heart: synchronized global growth, tax cuts dropping bigger profits to the bottom line, the promise of an infrastructure bill.
And maybe they'll get it. But there is one major shock that I don't believe the Vix is currently accounting for, nor is the lackadaisically bullish consensus.
Timothy Egan writing at the New York Times, a student of US history and author of one of the finest books of the past year, sees it all ready to unfold just like you knew it had to…
You can see where this is headed, the once bright and shiny democracy going down the drain before the holidays are out. The Russians, the special counsel Robert S. Mueller III and his agents, desperate men flipped and singing to save their souls — all may soon be gone, by President Trump's design.

If there's any outrage left in the tank, use it now, because Trump has signaled exactly what he's going to do. First, he had to set some brush fires, impugning the legitimacy of the rule of law — an old dictator's trick. Trump is no Hitler, but when the German Reichstag burned in 1933, it was all the Nazis needed to gut civil liberties.

So, before Trump can fire the prosecutor who is hot on the corruption trail of those in the president's inner circle, he needs a pretext. He could just work his way down the line at the Justice Department, until he found a quisling willing to remove the special counsel. But before he gets to that, he has to delegitimize the whole investigation.
The hard turn toward authoritarianism is already at hand. The President and his state-run media apparatchiks at Fox News are already hard at work gaslighting the 30 million or so fanatics that they can count on no matter what. It went from "no contact with Russians" to "okay, some contact but it was about adoptions" to "yes, collusion, but the President's inner circle didn't know about it" to "collusion is okay because Hillary." People with American flag emojis in their social media profile are working overtime to justify a successful Russian plot to undermine our democracy.
A large portion of the country has lost its mind. If you told these people three years ago that they would be rooting for the KGB to defeat the FBI, for a millionaires' tax cut subsidized by the middle class, and for a child molester to win a seat in the US Senate, they'd have laughed in your face. But here we are.
And now there is talk in the air of a Constitutional Crisis when (not if) Mueller gets too close to the truth and gets removed from the investigation. My personal belief is that this possibility is not being priced into risk assets. And lest you think this is an event that the rest of the country will accept tacitly, sending off a few tweets and then going to bed, you may want to rethink this.
Because Congress will not act to defend the Constitution, the people are going flip out when it goes down. The somewhat amorphous #Resistance movement is going to explode into the streets, making last fall's Womens March look like a May Day Parade.
There is a rapid response protest being organized right now in a thousand towns and cities across America. People are signing up everywhere and committing to come out in the tens of thousands…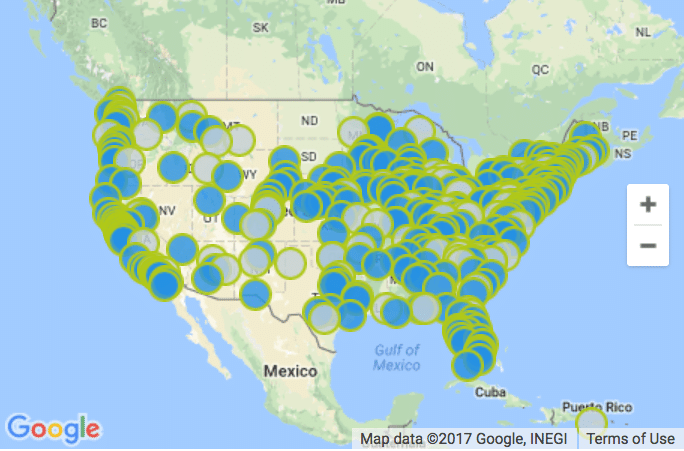 Our response in the minutes and hours following a power grab will dictate what happens next, and whether Congress—the only body with the constitutional power and obligation to rein Trump in from his rampage—will do anything to stand up to him.

That's why we're preparing to hold emergency "Nobody is Above the Law" rallies around the country in the event they are needed.

Rallies will begin hours after news breaks of a Mueller firing:
If Mueller is fired BEFORE 2 P.M. local time —>  events will begin @ 5 P.M. local time

If Mueller is fired AFTER 2 P.M. local time —> events will begin @ noon local time the following day
The rally organizers will be mass texting those who sign up, by zip code, and directing them to the local demonstrations immediately following the onset of the crisis. Don't be surprised if it occurs on Christmas Eve in the administration's attempt to minimize attention. It won't work, this is going to be a spectacle like we haven't seen in this country since the 1960's.
There is a fantasy on the far left that somehow Mueller will start indicting key Trump people and the President will resign, or be impeached by Congress. The far left is out of its mind too. The only defense the President has is the fact that he is the President. And his pardon power – which is literally the last thing he will give up. There will be no impeachment process in Congress because the GOP already handed this guy the ability to do whatever he wants in exchange for tax cuts and the rollback of all social progress that occurred under his predecessor. Liberals dreaming of some other outcome where Republican pols come to their senses will be sorely disappointed. Republicans don't win elections by tacking toward the center and becoming Rupert Murdoch targets, so why would they?
So as we head toward this political crisis, it's important to prepare ourselves mentally for what this might mean to the stock market. The S&P 500 spent the entirety of 2017 shrugging off political volatility (and there was no shortage of it) as earnings improved, money stayed cheap and the rest of the world joined the economic recovery. Until last week. There was a short, sharp sell-off that represented the first instance I can think of where a Mueller investigation headline shook investors up.
The Senate's tax bill push swept those fears under the rug a few days later, but it didn't stamp them out completely. They're still with us, floating around in the aether, stored up as potential energy in the lines of algorithmic code, just waiting to be unleashed by machines and people at a moment's notice.
I don't think it's mandatory that an investor has a reaction in mind for when this takes place. Steeling ourselves mentally in advance of the event may be an even better solution given the speed with which these events are digested these days. In either case, I think the Mueller firing ought to be front of mind for all of us right now. It's precisely the sort of exogenous shock that no one seems to be counting on.
Sources:
Outlook 2018: The Bull Market's Next Act (Barron's)
Trumpocalypse: The End Game (New York Times)